Mohd Fadil, N. A. S
and
Jamaludin, N
and
Wan Abdullah, W. Z.
(2021)
Mini-review on retirement planning behaviour: Evidence from Asia (2011-2021) / Mohd Fadil, N. A. S., Jamaludin, N., and Wan Abdullah, W. Z.
In: E-Proceeding 8th International Conference on Public Policy and Social Science (ICoPS) 2021, 27 Oktober 2021.
Abstract
Retirement planning is an individual's behaviour to prepare for retirement life (Yeung & Zhou, 2017). Individuals would set realistic expectations for the changes they will face (Taylor et al., 2008) and set clear long-term missions for their post-retirement life (Topa et al., 2009). The relevance of retirement planning motivates the researcher to conduct a study on retirement planning behaviour. Previous studies show that women are more exposed to financial distress during their retirement years. Women have a lower income (Almenberg & Dreber, 2015), lower financial literacy (Lusardi & Mitchell, 2008; Van Rooij et al., 2011; Almenberg & Dreber, 2015), lower risk tolerance, and have a longer life expectancy than men (Croson & Gneezy, 2009; Dohmen et al., 2011; Almenberg & Dreber, 2015 and Almenberg & Dreber, 2015). Financial literacy has become increasingly essential to countries all over the world. However, low financial literacy hurts individuals' financial health and the nation's reputation for not providing appropriate aid and assistance to its citizens. This situation affects developing countries like Malaysia and also developed countries like Japan, Germany, Sweden, Italy, New Zealand, and the Netherlands, despite their mature and well-established financial systems (Lusardi & Bucher-Koenan, 2011). Due to the aging population, there is a societal imperative for individuals to extend their working lives. However, in most countries in Asia, employees still leave their portfolio before the official pension age of 60 due to several factors. According to The Star (2020), the estimated average rate of medical inflation in Malaysia is 10%-15% per year. Therefore, the present qualitative study aims to identify how health influences early retirement (De Wind et al., 2013). This paper highlights the relationship of demographics factors, psychological factors such as savings behaviour, financial risk tolerance, and financial literacy towards retirement planning, especially in women. For example, female workers in Indonesia did not obtain pension guarantees from employers. In addition, there are only a few studies that focus on women's retirement planning behaviour, such as Price (2002), Wong & Hardy (2009), and Noone et al. (2010). Given its novelty, this research contributes to a better understanding of the underlying factors affecting retirement planning.
Metadata
Download

Text
54518.pdf
Download (267kB)
ID Number
54518
Indexing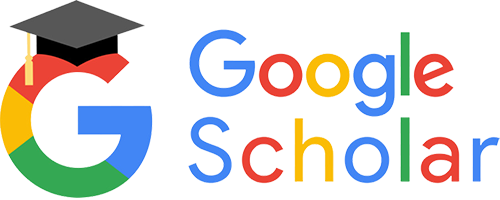 Statistic