Azizan, Ahmad Hisham
(2012)
Kecelaruan psikoseksual (psychosexual disorders) menurut Islam : faktor dan cabaran dalam menanganinya / Ahmad Hisham Azizan.
In: The 9th Regional Symposium of the Malay Archipelago, 11-12 December 2012, Al Khawarizmi Lecture Hall, UiTM Perak.
Abstract
Psikologi merupakan suatu disiplin ilmu yang sinonim dengan tingkah laku manusia sama ada ianya melibatkan tingkah laku normal manusia ataupun sebaliknya. Artikel ini memberi tumpuan kepada tingkah laku abnormal manuia iaitu masalah psikoseksual yang dibincangkan dalam tiga aspek iaitu konsep, faktor dan cabaran dalam menanganinya. Kecelaruan psikoseksual bukanlah masalah yang baru dalam kehidupan manusia tetapi artikel ini akan memberi lebih pendedahan kepada bentuk-bentuk perlakuan psikoseksual yang jarang diketahui oleh manusia sebelum ini. Selain penjelasan terhadap faktor, artikel ini turut memfokuskan kepada penggunaan psikoterapi Islam sebagai medium utama dalam menangani gejala psikoseksual yang semakin serius menular dalam kehidupan masyarakat pada hari ini.
Metadata
Item Type:
Conference or Workshop Item (Paper)
Creators:
Subjects:
B Philosophy. Psychology. Religion > BP Islam. Bahaism. Theosophy, etc > Islam > Islamic ethics
B Philosophy. Psychology. Religion > BP Islam. Bahaism. Theosophy, etc > Islam > Islamic sociology
B Philosophy. Psychology. Religion > BP Islam. Bahaism. Theosophy, etc > Islam > Islamic sociology > Malaysia
B Philosophy. Psychology. Religion > BP Islam. Bahaism. Theosophy, etc > Islam > Islamic sociology > The practice of Islam. Islam and work
B Philosophy. Psychology. Religion > BP Islam. Bahaism. Theosophy, etc > Islam > The practice of Islam > Islamic religious life
Divisions:
Universiti Teknologi MARA, Perak > Seri Iskandar Campus
Event Title:
The 9th Regional Symposium of the Malay Archipelago
Event Dates:
11-12 December 2012
Page Range:
pp. 441-454
Keywords:
Kecelaruan Psikoseksual, Islam, Abnormal, Manusia, Psikoterapi Islam
Date:
2012
URI:
https://ir.uitm.edu.my/id/eprint/50751
Download

Text
50751.pdf
Download (5MB)
ID Number
50751
Indexing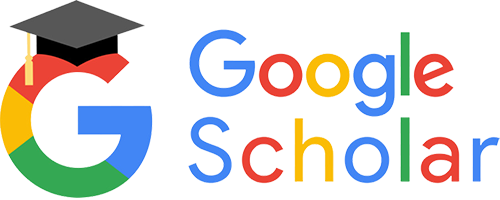 Statistic