Abdullah, Nur Aishah and Adam, Nur Izzaidah and Ismail, Siti Fathonah and Sa'ani, Siti Norasyikin and Wan Draman, Wan Norshatirah (2008) Business Plan : House of Asian Sdn. Bhd. / Nur Aishah Abdullah ... [et al.]. [Entrepreneurship Project] (Unpublished)
Abstract
Asian food became the first cuisine to become well known to mainstream America, first along the coasts and then in the heartland. Sources by Grace Niwa. and Wendy Chan.
Established by the name House of Asian, this business is generated by five experienced businesswomen by the name Wan Norshatirah binti Wan Draman, capable in communicating with different kinds of Asian Languages, Nur Izzaidah binti Adam, an experienced Executive who has been involving in different kind of business since eariy stages of working, Nur Aishah binti AbduMah, who gains a tat of experiences in marketing as well as in ensuring ths flow of the marketing department smoothly operated, Siti Fathonah binti Ismail an expertise in accounting and budgeting the business market and the last person Siti Norasyikin binti Saani, who is experienced in operation and in managing the flow of restaurant that has gained a tot cf knowledge indifferent job areas in order to make sure that this business plan is going to be succeeding for a long term.
House of Asian Sdn. Bhd. is situated at 123, Jalan Sultan, 50786 Kuala Lumpur. Located in Kuala Lumpur, our business is trying to find the perfect place to attract customers, especially Asian tourists who are looking for original taste of their own country's foods . In ether perception, Kuala Lumpur is a big city and the main attraction of the tourists besides our own citizens who enjoy the city life of Kuala Lumpur. We also found that this big city is a good choice of our future prospect to earn more profits. The data of the business commencement is on January 2009.
The nature of our business is service in terms of cuisines from different Asian countries such as Korean, Japanese, Singapore and Malaysian itself. "Your Truly Asia" is used as our motto to attract customers from different culture and background to taste the uniqueness of Asian foods that are hardly to find here in Malaysia.
The purposes of selecting this proposed business are based on severs', factors. The main footer is due to toe diversity of tourists who visit Malaysia every year. Despite of introducing our own cuisines to the tourists, our business decided to serve the foods based on the tourists' own cuisines for their convenience especially for those who suffer homesick. Besides that, based on our survey, the highly demand from our own Malaysian people who are Graving to teste different kinds of Asian cuisines itself demanded us to open the business of Asian Cuisines. Using the logo of the house represents our restaurant that houses different kinds of unique and authentic Asian food.
For the years ahead, we are really looking forward to expand our business by establishing other branches especially in big does like Johor Bahru and Kota Bharu. Our target in business is to widen the uniqueness of Asian delicacies among Malaysian citizen. By remaining its original teste, our House of Asian is going to grow successfully to fulfill our mission, vision and objectives.
Metadata
Download

Text
46319.pdf
Download (177kB)
Fulltext
Fulltext is available at:
Kaunter Perkhidmatan Maklumat | Perpustakaan Cendekiawan | Dungun
ID Number
46319
Indexing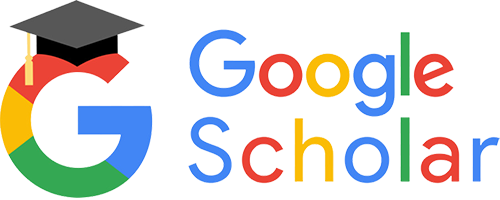 |
Statistic