Taib, Siti Aishah and Rasdi, Nurul Nadiah and Syamsudin, Putera Haıkal Iskandar and Mazrı, Nur Aına Athirah and Che Mat Noor, Che Nurul Liyana and Mohammad Lutfi, Nadhira Qasreena (2019) Students' opinion on a language game: a preliminary study on monoEnglish / Siti Aishah Taib... [et al.]. Insight Journal : International, Refereed, Open Access, Online Journal, 4 (4). pp. 35-45. ISSN 2600-8564
Abstract
This study was conducted with the aim to investigate ESL students' opinion on the usefulness of the
language game on ESL learning, in relation to affective domain, and their opinion on how the game can
be improved. The game was designed by four ESL students and supervised by their lecturer within 3
weeks. It was then played by a class of ESL students (n=28) for four ESL lessons. A set of
questionnaires was distributed to the students to answer the research questions. The findings revealed
that the respondents agreed the game was useful on ESL learning. It aided to improve their English
language skills (median = 4.00), helped them learn English while having fun (median = 4.50) and
improved their knowledge about English language (median = 4.00). Respondents would recommend
the game to other people (median = 4.50), and they wanted to play the game in their English class
(median = 4.50). In relation to affective domain, the game motivated them to use English (median =
4.00) and they were excited to learn English when playing the game (median = 4.00) and became more
confident to use English after playing the game (median = 4.00). The respondents also believed that
the game needed improvement in its appearance (57.1%, n=16), content (42.9%, n=12) and rules
(35.7%, n=10). Their comments revealed four themes which are compliments, suggestions to improve the game, benefits, and others. Discussions of the results and future research recommendations are
also included in this paper.
Metadata
Item Type:
Article
Creators:

Syamsudin, Putera Haıkal Iskandar

UNSPECIFIED

Che Mat Noor, Che Nurul Liyana

UNSPECIFIED

Mohammad Lutfi, Nadhira Qasreena

UNSPECIFIED

Contributors:

Contribution

Name

Email / ID Num.

Chief Editor

Zainon, Assoc. Prof Dr. Saunah

UNSPECIFIED

Editor

Raja Ahmad, Assoc. Prof Dr. Raja Adzrin

UNSPECIFIED

Editor

Soo, Assoc. Prof. Dr. Carolyn Kum Yoke

UNSPECIFIED

Editor

Kadri, Assoc. Prof. Dr Mohd Halim

UNSPECIFIED

Editor

Mohd Ariff Albakri, Associate Professor Dr. Intan Safinas

UNSPECIFIED

Editor

Khairani, Dr. Noor Sufiawati

UNSPECIFIED

Editor

Misman, Dr. Faridah Najuna

UNSPECIFIED

Subjects:
L Education > LB Theory and practice of education > Teaching (Principles and practice) > Interactive multimedia
L Education > LB Theory and practice of education > Learning. Learning strategies
L Education > LB Theory and practice of education > English language
P Language and Literature > P Philology. Linguistics > Language. Linguistic theory. Comparative grammar > Language acquisition > Second language acquisition
Divisions:
Universiti Teknologi MARA, Johor > Segamat Campus
Journal or Publication Title:
Insight Journal : International, Refereed, Open Access, Online Journal
UiTM Journal Collections:
UiTM Journal > INSIGHT Journal (IJ)
ISSN:
2600-8564
Volume:
4
Number:
4
Page Range:
pp. 35-45
Related URLs:
Keywords:
Language games; game-based learning; gamification; ESL learners; UiTM Cawangan Johor
Date:
2019
URI:
https://ir.uitm.edu.my/id/eprint/41874
Download

Text
41874.pdf
Download (9MB)
ID Number
41874
Indexing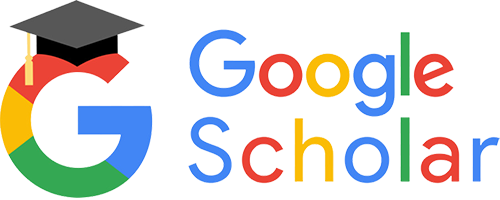 |
Statistic