Bidder, Christy
(2022)
Employability anxiety and career intention among hospitality and tourism management students: a pre- and post-Covid-19 comparison analysis / Christy Bidder.
ESTEEM Journal of Social Sciences and Humanities, 6: 1. pp. 1-14. ISSN 2600-7274
Abstract
The COVID-19 pandemic has left the tourism industry with severe joblessness which affect hospitality and tourism management students. Based on gaps in the literature, the study examines the effects of COVID-19 on hospitality and tourism management students by examining the potential changes in their employability anxiety and career intention before and after the pandemic. It employed a quantitative retrospective pretest-posttest (RPP) research design. An online questionnaire was used to collect data from the chosen clusters of target respondent. Frequencies and a paired-samples t-test were used to analyze data from the 409 responses collected. Eta squared was used to calculate the effect size of the changes before and after COVID-19. Key findings suggest COVID-19 has increased the students' anxiety about securing a job in the industry and made them less inclined to pursue a tourism career after graduation. Tourism's vulnerability primarily drives their employability anxiety to external forces and perceived incompetence. The study concludes with suggestions to lower the students' employability anxiety, increase their intention to work in the industry, and restore their trust and confidence in tourism's job-creating ability and economic benefits, such as tourism resilience reassurance, the collaboration between academics and industry practitioners in post-COVID-19 tourism curriculum design, and the government's initiative to re-open tourism.
Metadata
Item Type:
Article
Creators:
Subjects:
H Social Sciences > H Social Sciences (General)
L Education > LG Individual institutions
L Education > LG Individual institutions > Asia > Malaysia
L Education > LG Individual institutions > Asia > Malaysia > Universiti Teknologi MARA > Pulau Pinang
L Education > LG Individual institutions > Asia > Malaysia > Universiti Teknologi MARA
L Education > LG Individual institutions > Asia
H Social Sciences > H Social Sciences (General) > Research
H Social Sciences > H Social Sciences (General) > Research > Quantitative research
T Technology > TX Home economics
T Technology > TX Home economics > Hospitality industry. Hotels, clubs, restaurants, etc. Food service
T Technology > TX Home economics > Hospitality industry. Hotels, clubs, restaurants, etc. Food service > Malaysia
Divisions:
Universiti Teknologi MARA, Pulau Pinang > Permatang Pauh Campus
Journal or Publication Title:
ESTEEM Journal of Social Sciences and Humanities
UiTM Journal Collections:
UiTM Journal > ESTEEM Journal of Social Sciences and Humanities (EJSSH)
ISSN:
2600-7274
Volume:
6
Page Range:
pp. 1-14
Keywords:
Pre-COVID-19, Post-COVID-19, Tourism Education, Employability Anxiety, Career Intention
Date:
26 April 2022
URI:
https://ir.uitm.edu.my/id/eprint/62374
Download

Text
62374.pdf
Download (235kB)
ID Number
62374
Indexing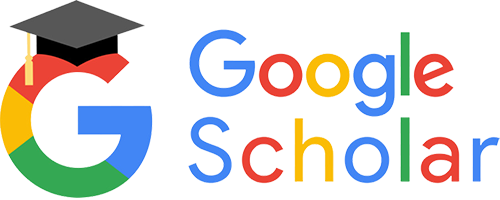 Statistic