Awang, Kalsom
and
Abdullah, Ahmad Fauzee
(2012)
Penghayatan Fiqh Al-Awlawiyyāt yang lestari membina kehidupan harmonis / Kalsom Awang dan Ahmad Fauzee Abdullah.
In: The 9th Regional Symposium of the Malay Archipelago, 11-12 December 2012, Al Khawarizmi Lecture Hall, UiTM Perak.
Abstract
Kebijaksanaan dalam membuat keputusan merupakan antara faktor kejayaan sesuatu urusan. Keputusan berlandaskan akal semata-mata belum mampu memberi kepuasan, sementelahan ia pula dikuasai oleh nafsu. Sudah menjadi sunnatullah bahawa kudrat manusia amat terbatas manakala kehendaknya tinggi menggunung. Fenomena ini jika tidak ditangani secara berhikmah akan membawa kepada kepincangan dan kemusnahan dalam kehidupan. Memandangkan kepada situasi ini maka keputusan atau pemilihan mengikut kaedah yang disarankan oleh Islam merupakan penyelesaian terbaik. Justeru kertaskerja ini akan membincangkan salah satu cabang ilmu dalam Syariat Islam iaitu Fiqh al-Awlawiyyāt. Penghayatan terhadapnya insyaAllah mampu mengatasi kemelut pengurusan yang tidak berkesudahan. Oleh itu kaitan Fiqh al-Awlawiyyāt dengan pengurusan perlu didedahkan bertujuan bagi melahirkan kehidupan yang aman harmoni dan pada masa yang sama dapat menghindari atau sekurang-kurangnya membendung gejala negatif.
Metadata
Item Type:
Conference or Workshop Item (Paper)
Creators:

kalso891@perak.uitm.edu.my

Subjects:
B Philosophy. Psychology. Religion > BP Islam. Bahaism. Theosophy, etc > Islam > General works on Islam
B Philosophy. Psychology. Religion > BP Islam. Bahaism. Theosophy, etc > Islam > Theology (Kalam)
B Philosophy. Psychology. Religion > BP Islam. Bahaism. Theosophy, etc > Islam > Theology (Kalam) > Man
B Philosophy. Psychology. Religion > BP Islam. Bahaism. Theosophy, etc > Islam > Islamic sociology
B Philosophy. Psychology. Religion > BP Islam. Bahaism. Theosophy, etc > Islam > Islamic sociology > Malaysia
B Philosophy. Psychology. Religion > BP Islam. Bahaism. Theosophy, etc > Islam > Islamic sociology > The practice of Islam. Islam and work
B Philosophy. Psychology. Religion > BP Islam. Bahaism. Theosophy, etc > Islam > The practice of Islam
Divisions:
Universiti Teknologi MARA, Perak > Seri Iskandar Campus
Event Title:
The 9th Regional Symposium of the Malay Archipelago
Event Dates:
11-12 December 2012
Page Range:
pp. 705-714
Keywords:
Fiqh al-Awlawiyyāt, lestari, kehidupan harmoni
Date:
2012
URI:
https://ir.uitm.edu.my/id/eprint/50800
Download

Text
50800.pdf
Download (5MB)
ID Number
50800
Indexing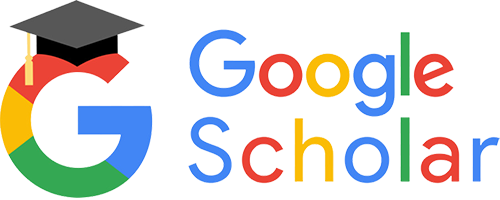 Statistic