Zainal Abidin, Izhar Hafifi and Ab Ghani, Intan Suzaini and Mohd Amin, Nurizati and Usman, Samsul Bahri and Mohd Piah, Zul Hazam (2019) Determinants of customer satisfaction on catering service in Electric Train Service (ETS), Keretapi Tanah Melayu Berhad (KTMB) / Izhar Hafifi Zainal Abidin... [et al.]. Insight Journal : International, Refereed, Open Access, Online Journal, 5 (8). pp. 66-73. ISSN 2600-8564
Abstract
In Malaysia, Electrified Train Services (ETS) is the first high speed intercity train system. ETS was executed under the Eighth and Ninth Malaysia Plan with the intention to enhance
the operational efficiency and service of Keretapi Tanah Melayu Berhad (KTMB). This service provides an improved travel time for a long-haul journey. As a competitor to other
means of public transportation such as airline, this ETS service must be constantly innovative to stay relevant. To maintain and improve this service, the underlying forces that affect customer satisfaction including catering service, needs to be understood. The purpose of this study is to identify the determinants of customer satisfaction on the catering
service in ETS of KTMB and among the most common factor discussed are food quality, service quality and atmosphere. 180 questionnaires were distributed to passengers who
buy meals at the ETS cabin café and a total of 104 questionnaires were returned. Descriptive analysis was first conducted to examine the demographic characteristics of
the respondents. Multiple linear regression analysis was then performed to determine the relationship among variables. The findings of this study clearly show that there were positive relationships between food quality and atmosphere with customers' satisfaction in a surprising manner, no significant relationship between service quality and customers'
satisfaction discovered. Among the two significant factors, the food quality has the strongest influence on customers' satisfaction. Therefore, it is necessary for the ETS catering to continuously understand customers' need especially with regards to food quality. Improving customers' satisfaction will lead to the development of customer relationship, revenue increase and stronger competitive advantage.
Metadata
Item Type:
Article
Creators:

Zainal Abidin, Izhar Hafifi

izharhafifi@uitm.edu.my

nurizatimohdamin@yahoo.com

Contributors:

Contribution

Name

Email / ID Num.

Chief Editor

Zainon, Assoc. Prof Dr. Saunah

UNSPECIFIED

Editor

Raja Ahmad, Assoc. Prof Dr. Raja Adzrin

UNSPECIFIED

Editor

Soo, Assoc. Prof. Dr. Carolyn Kum Yoke

UNSPECIFIED

Editor

Kadri, Assoc. Prof. Dr Mohd Halim

UNSPECIFIED

Editor

Mohd Ariff Albakri, Associate Professor Dr. Intan Safinas

UNSPECIFIED

Editor

Khairani, Dr. Noor Sufiawati

UNSPECIFIED

Editor

Ahmad, Associate Professor Dr. Syahrul Ahmar

UNSPECIFIED

Editor

Misman, Dr. Faridah Najuna

UNSPECIFIED

Editor

Shamsuddin, Associate Professor Dr. Amanuddin

UNSPECIFIED

Subjects:
H Social Sciences > HD Industries. Land use. Labor > Food industry and trade. Halal food industry. Certification
H Social Sciences > HF Commerce > Consumer satisfaction
Divisions:
Universiti Teknologi MARA, Johor > Segamat Campus
Journal or Publication Title:
Insight Journal : International, Refereed, Open Access, Online Journal
UiTM Journal Collections:
UiTM Journal > INSIGHT Journal (IJ)
ISSN:
2600-8564
Volume:
5
Number:
8
Page Range:
pp. 66-73
Related URLs:
Keywords:
Catering; Transportation; Railway Catering; Passenger Satisfaction; KTM (ETS); UiTM Cawangan Johor
Date:
2019
URI:
https://ir.uitm.edu.my/id/eprint/42283
Download

Text
42283.pdf
Download (1MB)
ID Number
42283
Indexing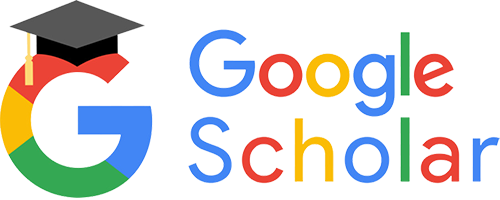 |
Statistic