Mohd Fauzi, Noor Zafarina
and
Mohd Muhaimin, Mursyidah
and
Othman, Nurul 'Aliyana
and
Ab Malek, Muhammad Nur Izan
and
Mohamed Zukri, Shamsunarnie
(2021)
Effect of attitude on religious appreciation among students in public university / Noor Zafarina Mohd Fauzi ... [et al.].
In: Proceedings of International Conference on Language, Education, Humanities &Social Sciences (i-LEdHS2021), 22 february 2021, secretariat@i-ledhs2021.apbuitmck.com.
Abstract
Islam is an official religion Malaysia and despite being an Islamic country, the number of youth involved
in social problems such as drugs abuse, pre-marital sex has led to the increasing rate of child abortion and even
involvement in terrorism. Youths are the important asset of the country since they will lead the country someday.
Although born and raised in Islamic education, theyare still interested in getting involved in social problems. There
are fewaims of this study and the first is to determine the significance and direct effect of attitude towards religious
appreciation. Next is to identify the factors that contribute towards attitude namely peers, family, education and
environment. Besides that, the intention of this study is to identify the factors that influence religious appreciation
namely faith, worship and moral values. A total of 244 students from one public university in Kelantan were
randomly selected by using stratified random sampling technique. Questionnaire was used to collect the data and
the results were analysed using Structural Equation Model (SEM) by applying Analysis of Moment Structure
(AMOS) while descriptive statistics were derived from Statistical Package Software (SPSS). The findings of the
study revealed that there is a significant and direct effect between attitude (β= 0.516, p<0.001) and religious
appreciation. Moreover, peers, family, education and environment are the components of attitude. Meanwhile, the
factors contributing to religious appreciation are faith, worship and moral values. Therefore, students' attitudes
need to be strengthened to produce youths who appreciate religion.
Metadata
Item Type:
Conference or Workshop Item (Paper)
Creators:

Mohd Fauzi, Noor Zafarina

zafarina@uitm.edu.my

Ab Malek, Muhammad Nur Izan

UNSPECIFIED

Mohamed Zukri, Shamsunarnie

UNSPECIFIED

Contributors:

Contribution

Name

Email / ID Num.

Subjects:
B Philosophy. Psychology. Religion > BL Religion. Mythology. Rationalism > Religious doctrines (General)
B Philosophy. Psychology. Religion > BL Religion. Mythology. Rationalism > Philosophy of religion. Psychology of religion. Religion in relation to other subjects > Religion and civil society
B Philosophy. Psychology. Religion > BP Islam. Bahaism. Theosophy, etc > Islam > Islam and culture
B Philosophy. Psychology. Religion > BP Islam. Bahaism. Theosophy, etc > Islam > The practice of Islam
B Philosophy. Psychology. Religion > BP Islam. Bahaism. Theosophy, etc > Islam > Muslims
Divisions:
Universiti Teknologi MARA, Kelantan > Machang Campus
Event Title:
Proceedings of International Conference on Language, Education, Humanities &Social Sciences (i-LEdHS2021)
Event Dates:
22 february 2021
Page Range:
pp. 49-55
Keywords:
Attitude, religious appreciation, social problems, structural equation modelling
Date:
22 February 2021
URI:
https://ir.uitm.edu.my/id/eprint/44143
Download

Text
44143.pdf
Download (549kB)
ID Number
44143
Indexing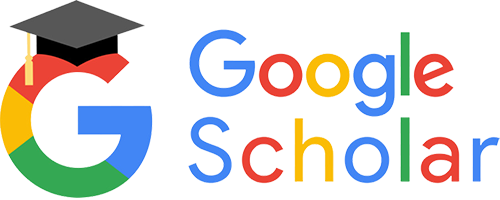 Statistic