Kamarozaman, Aisyah Salihah
(2019)
Isolation of stilbenoid compounds from macaranga heyneilm. johnson and shorea leprosula miq., biosynthetic pathway, synthesis of stilbenoid analogues, and their bioactivities / Aisyah Salihah Kamarozaman.
PhD thesis, Universiti Teknologi MARA.
Abstract
The phytochemical investigations were conducted on two plants namely Macaranga heynei I.M. Johnson (Euphorbiaceae) and Shorea leprosula Miq. (Dipterocarpaceae). The aim of this study are to isolate the secondary metabolites from two plants as mentioned, to propose the biosynthetic pathway of new isolated compounds, to synthesize the stilbene analogues, to evaluate the bioactivities of isolated and synthesised compounds as well as to discuss the structure-activity relationship (SAR) of the results from bioassays. The isolation process was conducted by using several chromatographic techniques such as thin layer, vacuum liquid, radial, column and preparative thin layer chromatographies. The structures of the isolated compounds were elucidated by means of various spectroscopic analyses namely infrared (IR), ultraviolet-visible (UV-Vis), mass (MS) and nuclear magnetic resonance (NMR) spectroscopies; optical rotation, melting point, polarimeter and comparison with the previous literature studies. Ten dihydrostilbenes were isolated from the leaves of M. heynei which seven of them are new compounds characterised as malayheyneiins A-G (230-236) and three known compounds namely laevifolins A (148) and B (149) as well as macarubiginosin C (152). Six oligostilbenoids were obtained from the purification on the stem bark of S. leprosula; (-)-roxburghiol A (179), (-)-laevifonol (167), (+)-a-viniferin (156), (-)-hopeaphenol (213), (+)-isohopeaphenol (214) and (-)-hemsleyanol D (223). (-)-Roxburghiol A (179), (+)-isohopeaphenol (214) and (-)-hemsleyanol D (223) were firstly reported in this species. In DPPH radical scavenging activity, malayheyneiins A (230) and C (232), laevifolins A (148) and B (149), macarubiginosin C (152), (+)-ct-viniferin (156), (-)-hopeaphenol (213) and (-)-hemsleyanol D (223) are good DPPH scavengers (ICso = 4.56-10.25 jxM). Both dihydrostilbenes and oligostilbenoids were derived from phenylpropanoid pathway but the route of dihydrostilbenes has its own special network. It is being separated from stilbenes by the action of double bond reductase (DBR) on p-coumaroyl CoA prior to the action of stilbene synthase (STS) enzyme. In acetylcholinesterase inhibitory assay, malayheyneiins B (231) and C (232), macarubiginosin C (152) and hopeaphenol (213) showed significant activity (IC50 = 5.06 - 10.00 uJVl). In the antibacterial assay, laevifolins A (148) and B (149) displayed moderate activity against Staphylococcus cohnii. Interestingly, laevifolin B (149) demonstrated strong inhibition (IC50 = 1.64 uM) against S. aureus whilst laevifolin A (148) showed moderate activity. Laevifolin A (148) and macarubiginosin C (152) displayed significant inhibition against HT-29 cancer cell line with the IC50 values of 21.20 and 55.30 uM respectively. In addition, three deoxybenzoin and twelve stilbene analogues were synthesised using Fridel-Craft acylation and Wittig reactions respectively. All major compound were examined for DPPH radical scavenging, acetylcholinesterase inhibitory and antibacterial activities. 2,3',4,4'-Tetrahydroxy deoxybenzoin (238) gave moderate scavenging activity (IC50 = 22.34 uJVl). Interestingly, 2,4,4'-trihydroxy deoxybenzoin (237) displayed excellent activity against acetylcholinesterase inhibitory (IC50 = 1.02 uM). Structure-activity relationship studies on the assays revealed the presence of prenyl group and catechol moiety in the compounds as one of the factors that contributed to the good activity.
Metadata
Download

Text
40058.pdf
Download (2MB)
Digital Copy
Digital (fulltext) is available at:


Physical Copy
Physical status and holdings:
Item Status:

On Shelf
ID Number
40058
Indexing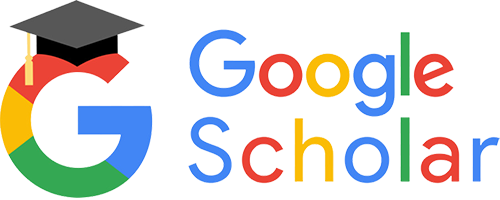 Statistic