Anuar Tan, Azlini
and
Mokhtar, Mumtaz
(2020)
Manuscript of Hikayat Hang Tuah (PNM: MSS 1713): a study of decorative binding and its meaning / Azlini Anuar Tan and Mumtaz Mokhtar.
Voice of Academia (VOA), 16 (2). pp. 7-20. ISSN 2682-7840
Abstract
This concept paper attempts to investigate the history of
Islamic binding from the point of view of binding structure and
decoration motifs in Hikayat Hang Tuah manuscript (PNM: MSS
1713). In this study, binding is defined as a mechanised process of
physically folding a sheet of folio. Partially, the process involves
folding the sheets together into a number of sections and turning
into a codex. In addition to this, the ancient manuscript is written
by hand with ink. Also, the association materials in the making
of Islamic manuscript used with appropriate organic materials.
The difference between western and Islamic binding involves
the type of styles, materials and techniques used in the binding.
Unlike binding from western style, the style of Islamic binding is
influenced by the Arabic world tradition and follows the Islamic
principle. The art decoration is inspired by the great dynasty
during the Ottoman, Safavid and Mughal era. Generally, the
decoration in the Islamic art involves organic motifs,
geometry, calligraphy and abstracts. On this subject, one of the
famous Malay folktales in Malay World is Hikayat Hang Tuah.
In other words, Hikayat Hang Tuah manuscript is the scientific
study of the manuscript, the primary examination was mainly
focused on the binding structure, materials, technique, and
illumination. This is followed by the problem statement which
emphasises the diversity of decoration on the form and contents in
the Hikayat Hang Tuah, as well as to make comparisons between
the manuscripts produced in the east coast of the Malay
Peninsula. The aim of this research is to investigate the
history of Malay binding from the point of view of its
binding structure and its decoration motifs in Hikayat Hang Tuah
manuscript (PNM: MSS 1713). It also aims to uncover the
philosophical message and its meaning. The methodology used
in the analysis was the qualitative methods. The method used in this
research varies. The main method is associated with conservation
procedure. This procedure involved an examination of the
leather, observation on the paper, sampling and sample
preparation on the hand-sewn and analysis characteristic on
the illumination. Besides, information is received from the
library such as journals, books and articles. Other aids in the field
study are delivery information from different sources, interviews from the point of geographically and historically
perspectives. This research will reveal the significant differences
in the origins of the motifs and design elements represented in
the Malay world, based on visual and technical arrangements
found in the Hikayat Hang Tuah manuscript. Furthermore, the
influence of this analysis will serve as a scholarly reference for
the comparative and critical analysis from tradition motifs leading
into innovative creation from traditional craftwork.
Metadata
Download

Text
35395.pdf
Download (1MB)
ID Number
35395
Indexing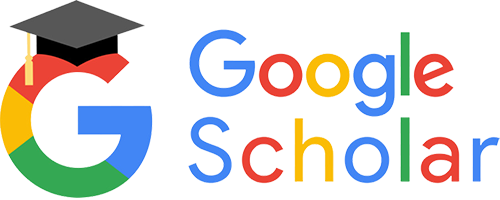 Statistic