Md Radzi, Salliza
and
Razlan, Noor Masliana
and
Hamidon, Huda
and
Fadzil, Faizal Haini
and
Arshad, Izzatil Husna
and
Mohd Zawawi, Mohd Zafian
and
Alias, Noor Rahmawati
and
Chik, Nor Kamariah
and
Abdul Hamid, Haslinda
and
Mohamad Rosman, Mohamad Rahimi
and
Mohd Salleh, Mohd Idzwan
(2019)
Penambahbaikan penyediaan Laporan Latihan Industri melalui Sistem Repositori Laporan dan Kit Latihan Industri (enhancing the preparation of Industrial Training Report through Report Repository System and Industrial Training Kit) / Salliza Md Radzi … [et al.].
Jurnal Inovasi Malaysia (JURIM), 2 (2). pp. 93-109. ISSN 2600-7606
Abstract
Kursus Latihan Industri (IMC690) merupakan kursus wajib yang harus diambil oleh pelajar semester 7 bagi program Pengurusan Sistem Maklumat (IM245). Kursus ini membawa pemberat jam kredit yang tinggi iaitu 12 jam kredit. Terdapat empat (4) bahagian yang dinilai dan penyumbang markah sebanyak 40% adalah pada laporan akhir latihan industri. Masalah berlaku apabila pelajar tidak dapat menyiapkan laporan mengikut tempoh yang telah ditetapkan oleh pihak Fakulti. Natijahnya, laporan lewat dihantar, laporan lewat disemak dan markah laporan rendah telah memberi kesan terhadap pelajar dan pensyarah. Objektif kajian adalah bertujuan untuk mengurangkan peratus kelewatan penghantaran laporan latihan industri. Kajian ini mengenengahkan dua (2) projek inovasi kreatif iaitu pembangunan Sistem Repositori Laporan Latihan Industri (ITR2) dan penghasilan Kit Latihan Industri (IT Kit) sebagai kaedah penyelesaian masalah. Berdasarkan dapatan kajian, peratusan kelewatan penyediaan laporan akhir IMC690 telah berjaya diturunkan daripada 60% kepada 0% dan secara tidak langsung telah mendorong kepada peningkatan peratusan markah laporan akhir melebihi paras 30%. Hasil kedua-dua inovasi ini telah terbukti sebagai sumber rujukan komprehensif yang telah berjaya membantu pelajar dalam menghasilkanlaporan yang berkualiti dan mengikut piawaian.
Metadata
Download

Text
29977.pdf
Download (1MB)
ID Number
29977
Indexing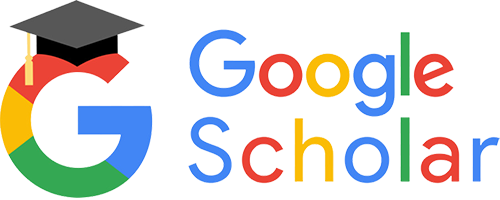 Statistic