Mohd Rashid, Hasratul Nadiah and Suboh, Sarah Syakirah and Noorhisham, Nur Athirah (2020) Evaluation of Heavy Metals Content in Pineapple Waste. In: International Jasin Multimedia & Computer Science Invention & Innovation Exhibition (3rd edition), 17-28 Feb 2020, UiTM Cawangan Melaka Kampus Jasin.
Download

Text
905.pdf
Download (196kB)
Abstract
Heavy metals can exist in many types of food crop including fruits and vegetables which may lead to human and animal health. Crop waste such as pineapple can be used as animal feed and fertilizers. The objective of this study is to evaluate several heavy metals (Cu, Fe, Cr, Ni)
content in pineapple waste using Flame Atomic Absorption Spectroscopy (FAAS). The concentration of heavy metals content in three different parts (core, crown, peel) was
determined and compared with WHO permissible limit. Wet digestion method was applied during sample preparation using mixture of HCl and HNO 3 acid. Results show that the concentration of iron was higher in all parts of pineapple waste which were 0.553, 3.975 and 1.285 mg/L for core, crown and peel respectively while the concentration of nickel was the lowest in all parts of pineapple waste which were 0.028, 0.076 and 0.043 mg/L for core, crown and peel respectively. The calibration curves were linear for all heavy metals ranging between 1- 5 mg/L with correlation determination (R 2 ) which 0.9999, 0.9999, 0.9998, 0.9998 for Cu, Fe, Cr and Ni respectively. In conclusion, the concentration of all heavy metals that obtained in this study were lower as compared to WHO permissible limit value. Therefore, it can be considered safe for human and animal to consume.
Metadata
Item Type:
Conference or Workshop Item (Paper)
Creators:

Mohd Rashid, Hasratul Nadiah

hasratul@uitm.edu.my

Divisions:
Universiti Teknologi MARA, Negeri Sembilan
Event Title:
International Jasin Multimedia & Computer Science Invention & Innovation Exhibition (3rd edition)
Event Dates:
17-28 Feb 2020
Page Range:
pp. 171-174
Official URL:
https://jamcsiix.wixsite.com/home
Item ID:
905
Uncontrolled Keywords:
Heavy metal, Pineapple, Waste
URI:
https://ir.uitm.edu.my/id/eprint/905
ID Number
905
Indexing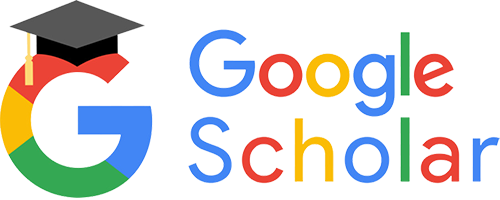 View in Google Scholar