Mughrabi, Fathi Farag
(2011)
Biological activities of dithiocarbazate schiff base derivatives on normal and diabetic rats / Fathi Farag Mughrabi.
PhD thesis, Universiti Teknologi MARA (UiTM).
Abstract
The present study was performed to evaluate the acute toxicity, anti-ulcer, wound healing, antioxidant and antibacterial activities of a Schiff base namely benzyl N'-(indol-3-ylmethylidene)-hydrazinecarbodithioate (BIHC) and its metal complexes, BIHCZn and BIHCNi. The three compounds namely BIHC, BIHCZn and BIHCNi are subsequently collectively referred to as BIHCD. Acute and subchronic toxicity investigation of BIHCD did not show any signs or symptoms of toxicity and all animals remained alive. Blood biochemistry, hematology, and histopathology analysis did not show any significant differences between control and treated groups. BIHCD appears to be safe and no drug-related toxicity was detected even at the highest dose investigated (400mg/kg). Antiulcer activity of BIHCD against ethanol-induced gastric ulcer was studied. Gastric juice was collected for the determination of pH and mucous weight. Grossly, the ulcer control group exhibited severe mucosal injury, whereas pre-treatment with either derivative compounds or Omeprazole resulted in significant protection of gastric mucosal injury. Flattening of gastric mucosal folds was also observed in rats pretreated with BIHCD. Histological studies of the gastric wall of ulcer control group revealed severe damage of gastric mucosa, along with oedema and leucocytes infiltration of the submucosal layer compared to rats pre-treated with either BIHCD or Omeprazole where there were marked gastric protection along with the reduction or absence of oedema and leucocytes infiltration of the submucosal layer. BIHCD and its derivatives promote ulcer protection as ascertained by the comparative decreases in ulcer areas, reduction of oedema and leucocytes infiltration of the submucosal layer. Topical application of BIHC and its metal complexes on the wounds in normal and diabetic rats showed that wound dressed with BIHCD healed significantly earlier than those treated with 10% Tween 20. Also, wound dressed with 100 mg/ml BIHCD showed an accelerated rate of wound healing compared to wounds dressed with Intrasite gel (control), 25 mg/ml, 50 mg/ml and lOOmg/ml BIHCD. Histological analysis of healed wound with BIHCD showed less scar width at wound enclosure and granulation tissue of healed wound contained comparatively less macrophages and large amount of collagen with angiogenesis compared to wounds dressed with 10% Tween 20. Based on the antioxidant activity studies, samples appear to contain low antioxidant properties compared to controls (Trolox, Retin, Ascorbic acid and Gallic acid). For the antibacterial activity, BIHCD appears to possess potential antibacterial activity against Staphylococcus aureus Pseudomonas aeruginosa, Klebsiella Phenumoniae but none against Streptococcus Group A. Determination of minimum inhibitory concentration values showed that BIHCD have less potential antibacterial activity than Gentamicin.
Metadata
Download

Text
7808.pdf
Download (367kB)
Digital Copy
Digital (fulltext) is available at:

Physical Copy
Physical status and holdings:
Item Status:

On Shelf
ID Number
7808
Indexing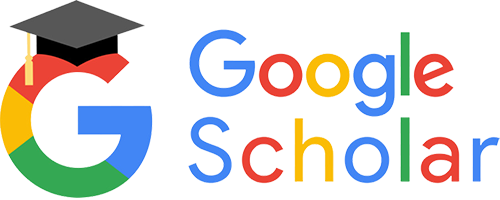 Statistic