Lambuk, Fatmawati
and
Jean Frederic, Faizal Weber
and
Sultan, Sadia
and
Manshoor, Nurhuda
(2014)
Mushroom endophytic fungi as a source of bioactive metabolites / Fatmawati Lambuk … [et al.].
In: IIDEX 2014: invention, innovation & design exposition. Research Innovation Business Unit, Shah Alam, Selangor, p. 124. (Submitted)
Abstract
Fungi are known as a great source of new bioactive metabolites. They can be epiphyte, living at the surface of plant tissue or endophyte, living in between the plant tissue. Mushroom is the fruiting body of a fungus. It is composed of a network of mycelium. This non-flowering plant consists of three parts; a cap, gills and stem. Mushrooms are easily obtained in tropical regions. It grows on own its source of food which is usually dead plants. Here, the interest is the relationship between endophytic fungi and mushroom. Many studies conducted previously show the relationship of the endophytic fungi with plants. Logically, due to the temperature and humidity of tropical climate, the fleshy mushrooms would be easily attacked by bacteria and rapidly decay. Amazingly, this does not happen and leave a question of what type of compounds present in them that ensure their living. Primary metabolites are very important in organisms that play a role in growing and reproduction. Secondary metabolites are the metabolites produced by organism which are not involved in the development and reproduction but plays their role in ecological functions. Production of secondary metabolites may manipulate the interaction between host and producer. Hence, the secondary metabolites of these mushroom endophytic fungi will be further investigated for their properties and functions in treating infectious diseases. Mushrooms were collected from Sungai Chilling, Kuala Kubu Bharu, Selangor. Under sterile condition, tissues of mushroom from the base of cap were taken and cultured on potato dextrose agar (PDA) and incubated in dark place at 28oC. Any hyphae of fungus growing out from the tissue were sub cultured to obtain pure culture - sample isolation. The growth rates of each fungus were determined by culturing the fungi on PDA and the diameter of the hyphae grown were taken daily for 40 days. Graphs of the growth rates were plotted to determine the growth pattern and grouped together to enable them to be grown in the same microtitter plate. The fungus were cultured in small scale (microtitter plate) in 12 different media (addition of epigenetics and minerals) and extracted by solid phase extraction. The epigenetic or minerals were added to the media to increase the amount of compounds produced. The solid phase extraction was used, not the conservative methods. The purpose of applying this phase of extraction is to obtain the extract in minimum usage of solvents and time consuming. Then, the crude extract would be proceeded for screening purpose by high performance liquid chromatography using diode array detection (DAD). Interesting peaks in certain media were observed and proceeded with large scale (containing selected epigenetic or elicitor) to obtain large amount of crude extracts. These crude extracts will undergo biological assay tests to see the activity of the extracts towards potentially pathogenic bacteria. Fractionation of the crude extracts which are biologically active was done to get pure compound and each of the compounds were again undergone biological assay tests. These pure compounds which are biologically active would be taken for structure elucidation through nuclear magnetic resonance (NMR), infrared (IR) and mass spectrophotometer (MS). Only a few researches have been done on mushroom endophytic fungi and not many related articles are being published. Fungi are currently known as a great source of novel bioactive compounds from various species of plants. Hopefully, the mushroom endophytic fungi may also give an outstanding result in searching new bioactive compounds and give their contribution in pharmaceutical industry, not only in treating infectious diseases (bacterial involvement) but also as a cure for cancers and other diseases.
Metadata
Download

Text (Research book: abstract only)
73365.pdf
Download (1MB)
ID Number
73365
Indexing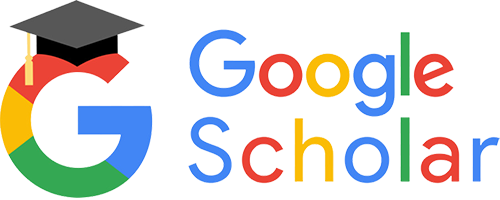 Statistic