Jalil, Mohd Jumain
and
Mohamad Daud, Ahmad Rafizan
and
Md Som, Ayub
and
Jamaluddin, Siti Khatijah
and
Sauki, Arina
(2014)
Eco-friendly epoxide as green chemicals precursor / Mohd Jumain Jalil … [et al.].
In: IIDEX 2014: invention, innovation & design exposition. Research Innovation Business Unit, Shah Alam, Selangor, p. 97. (Submitted)
Abstract
Eco-friendly Epoxide a Green Chemicals Precursor Epoxide is an important raw material for the synthesis of numerous chemicals such as alcohols, glycols, alkanolamines, carbonyl and olefin compounds and polymers. These compounds were in turn processed to enhance domestic goods such as perfumes, antiseptics, bedding materials, coatings, adhesives, etc. It is currently industrially produced from non-environmental friendly petroleum based ethylene and propylene. In view of the global chemical industry which is expected to grow at around 4.4% in 2014, the potential impact of these non-eco-friendly chemicals on the environment and the quality of human life is unimaginable. Fats and oils are eco-friendly resources that can chemically react to yield intermediate materials suitable for use as petroleum based materials replacement. An alternative source for epoxide is palm kernel oil- based crude oleic acid, a low value co-product produced during the production of crude lauric acid and myristic acid. Palm kernel oil oleic acid is considered as a promising raw material for an epoxide due to its locality, availability and renewability features. On top of that, its production is supported by a matured and well developed oil palm industry. Epoxidized oleic acid (EpOA) is synthesised through the addition of an oxygen atom at sites of ethylenic unsaturation (C=C) bond located along the fatty acid chain forming a cyclic ether. Epoxidation is a simple and efficient method for introducing a new reactive group and widely used in various chemical reactions. In this work, the reaction was carried out in a 2L capacity continuous stirred tank reactor (CSTR) with variable agitation speed. Hydrogen peroxide (H2O2) was used as an oxygen donor and formic acid as an oxygen carrier in the presence of inorganic acid catalyst (H2SO4). Oleic acid derived from crude palm kernel oil was sourced from a local company. Optimization of the operating conditions for the reaction was accomplished via Taguchi optimization method. The influence of reaction parameters such as temperature, reaction time, molar ratio of formic acid to oleic acid, conversion yield, agitation speed and catalyst were investigated. The results which were based on complete oxirane conversion and stability indicated that EpOA was conveniently produced at 88% relative conversion yield when reacted at 55oC reaction temperature. Interestingly, the EpOA was formed at low agitation speed of 300 rpm. Furthermore, EpOA shows beneficial characteristics such as low toxicity level, inherent biodegradation quality and exhibits high chemical reactivity mainly due to the formation of oxirane (epoxy) ring. In addition, kinetics investigation of the epoxidation was conducted by studying the reaction rate data with respect to the Oxirane Oxygen Content (OOC). The kinetics data is an important input that will facilitate the design and up-scaling of the industrial scale reactor. Development and utilization of palm kernel oil-based epoxidized oleic acid (EpOA) as a precursor for green chemicals production will contribute towards our economic growth as reflected by the inclusion of Palm Oil as one of the National Key Economic Area (NKEA). EpOA not only lessens our dependency on petroleum-based chemicals, but on the same note it presents an opportunity for local renewable resources deployment for better quality of life.
Metadata
Download

Text (Research book: abstract only)
70822.pdf
Download (1MB)
ID Number
70822
Indexing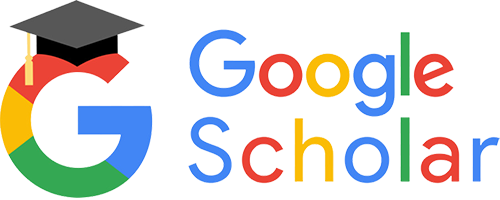 Statistic