Mansor, Mohd Alimukhti
and
Izhar, Mohd Hafidz
and
Kwong Siew, John Shia
and
Subramaniam, Vellayan
and
Adam, Aishah
(2014)
Hotel Rodentia / Mohd Alimukhti Mansor … [et al.].
In: IIDEX 2014: invention, innovation & design exposition. Research Innovation Business Unit, Shah Alam, Selangor, p. 69. (Submitted)
Abstract
Laboratory Animal Facility and Management (LAFAM) was used to house laboratory animals such as rodents and rabbits for experiments in teaching and learning also research projects in Faculty of Pharmacy, UiTM. Proper housing and management of animal facilities is important to ensure quality and reliable research data and teaching or testing programs in which animals are used. A good management program provides environment, housing, and care that permit animals to grow, mature, reproduce, and maintain good health; provides for their welfare; and minimizes variations that can affect research results. It does not only involve the care and use of animals but also the breeding of clean and healthy pups. To ensure high-quality breeding and animal-care, well-trained and motivated personnel are needed. LAFAM animal house has controlled environments to maintain these animals singly or in groups with proper care and management. They are housed in individually ventilated cages (IVC) at 12-h light / 12-h dark cycle (~24°C) and have access to food and water ad libitum. Currently, LAFAM is divided into two areas, the breeding area at Level 1 and research area at Level 2. Research area is where the animals are housed after they have been weaned and ready for the customers. This area is also used for by investigators to conduct their experiments on the rodents. For breeding purposes, LAFAM purchased specific-pathogen-free (SPF) rats (SpragueDawley and Wistar) and mice (ICR and BALB/c) breeding stocks imported from Taiwan and Singapore. These SPF rodents are bred (at level 1) to ensure the rodents are clean and pathogen free. Breeding of these animals are planned and handled by trained LAFAM veterinary assistants following standard operating procedures to make sure a certain number of pups are produced after each mating. So, any request for rodents needs to be submitted two months in advance for LAFAM to commit to the demand. Health of the breeders and offspring are monitored regularly by a qualified veterinarian. There are two types of diet used for the rodents, i.e. special diet and local diet. Special diet is important to be fed to breeders to produce healthy, clean pups as this diet contains high level of protein and fibre. Local diet, rat chow diet was introduced during weaning until the rodents were handed over to the customers according to the age, gender and species requested. This local diet contains essential vitamins, minerals, fat, protein etc. needed for the development of these rodents. Cages are kept clean by changing the bedding once every two days. The bedding material is very important as absorbency of bedding can affect in-cage temperature, moisture, and ammonia levels through concentration of urease-producing bacteria which convert urea into ammonia. Hence, corncob was used for bedding to keep the animals dry and clean. Besides housing rats and mice, LAFAM also provide rabbit and guinea pig cages. Expert advice from LAFAM veterinarian can be sought to guide investigators on care, use and handling of laboratory animals. This animal house is to be renovated into an animal facility that implements Good Laboratory Practice/ Association for Assessment and Accreditation of Laboratory Animal Care (GLP/AAALAC) requirements.
Metadata
Download

Text (Research book: abstract only)
70623.pdf
Download (1MB)
ID Number
70623
Indexing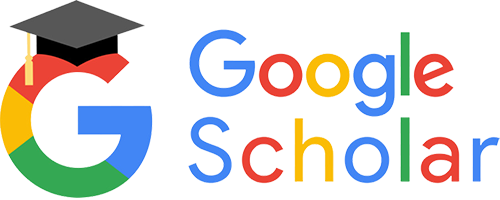 Statistic