Chiau Ming, Long
and
Karuppannan, Mahmathi
and
Abdul Wahab, Izyan
and
Abd Wahab, Mohd Shahezwan
and
Zulkifly, Hanis Hanum
(2014)
All-in-1 adverse drug reaction reporting system / Long Chiau Ming … [et al.].
In: IIDEX 2014: invention, innovation & design exposition. Research Innovation Business Unit, Shah Alam, Selangor, p. 62. (Submitted)
Abstract
An adverse drug reaction (ADR) can be defined as an injury caused by medical management (rather than the disease process) that result in either prolonged hospital stay or disability at discharge. An ADR was considered preventable if it was avoidable by any means currently available unless that means was not considered standard care. The identification of ADR requires knowledge of the pharmacological and pharmacokinetics knowledge of the drugs used. Proper estimation of causation may require consideration of many drug variables and properties including factors affecting absorption, routes of elimination, and pathways of metabolism, active transporters, and metabolism and transporters inhibition. In Malaysia spontaneous reporting systems of ADR cases is used and the data was compiled by Pharmaceutical Division, Ministry of Health Malaysia. Unfortunately, low ADR reporting numbers are known to inflate the risk estimates for many less commonly used drugs especially among paediatric, making them less reliable and sensitive for early detection. Our innovation is All-in-1 ADR reporting system could be the main mechanism to report adverse reactions to drugs as early as possible, especially for serious, rare or unknown skin reactions. The system allows clinician to perform the objective causality assessment that is necessary for consistent and accurate identification of ADRs. This system also provides an effective approach for clinician to record and report suspected ADR for prompt recognition, classification and treatment of cutaneous ADRs. This innovation incorporates ADR reporting form, type of cutaneous ADR chronology event and Naranjo algorithm (Naranjo Nomogram). The ADR reporting form provides patient information, information about dechallege-rechallenge, description of adverse reaction, chronology event of the ADR, extent of the ADR, treatment given to the patient, outcome of the ADR (recovered, unknown, fatal etc), suspected drug and concomitant drug given, relevant laboratory data and medical history. The details and contact of the reporter (such as doctor, pharmacist) are included too to allow possible communication in future. Meanwhile, Naranjo algorithm is a model used to determine the likelihood of whether an ADR is actually due to the drug rather than the results of other factors. Probability is assigned via a score termed definite, probable, possible or doubtful. Values obtained from this algorithm are used in peer reviews to verify the validity of reporter's conclusion regarding ADRs. There is a wide spectrum of cutaneous ADRs, varying from purpura, erythema multiforme, toxic epidermal necrolysis, erythema nodosum, Stevens-Johnson Syndrome, urticaria, photosensitivity or vesivulobullous reaction. The documentation of the patient's skin images will also help to determine the pattern of cutaneous ADRs and the drugs responsible for the ADRs. This system will then feed the data into the Ministry of Health and World Health Organisation database for pooling of these drug safety data. Ultimately our All-in-1 ADR reporting system could help to implement preventive measure to reduce the risks associated with drug use. This innovation enhances the development of health-related software and mobile applications with potential for commercialisation. In a later stage of this project, we could quantify the risk factors for ADR and drug interaction and develop a predictive model which links drug interaction with ADR.
Metadata
Item Type:
Book Section
Creators:

long@puncakalam.uitm.edu.my

Abd Wahab, Mohd Shahezwan

UNSPECIFIED

Subjects:
R Medicine > RM Therapeutics. Pharmacology > Drugs prescribing
R Medicine > RM Therapeutics. Pharmacology > Drugs and their actions
R Medicine > RM Therapeutics. Pharmacology > Physical medicine. Physical therapy. Including massage, exercise, occupational therapy, hydrotherapy, phototherapy, radiotherapy, thermotherapy, electrotherapy
R Medicine > RM Therapeutics. Pharmacology > Rehabilitation therapy
R Medicine > RS Pharmacy and materia medica
T Technology > T Technology (General)
T Technology > T Technology (General) > Nanotechnology
Divisions:
Universiti Teknologi MARA, Shah Alam > Research Management Centre (RMC)
Event Title:
IIDEX 2014: invention, innovation & design exposition
Event Dates:
27 - 30 April 2014
Page Range:
p. 62
Keywords:
Drug reaction; Pharmacological; Pharmacokinetics knowledge; Reporting system
Date:
2014
URI:
https://ir.uitm.edu.my/id/eprint/70497
Download

Text (Research book: abstract only)
70497.pdf
Download (1MB)
ID Number
70497
Indexing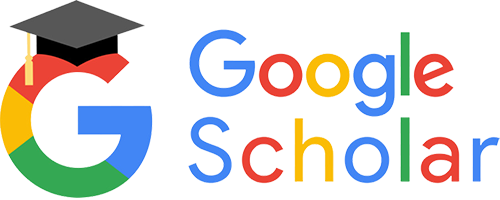 Statistic