Azrudin, Nur Syaida
(2014)
Proposed interior design of Radzuan Radziwill Boutique at Lot D strata Melawati, Jalan Bandar 11, Wangsa Melawati 53300 Selangor for Dato Radzuan Mohd Radzi / Nur Syaida Azrudin.
In: IIDEX 2014: invention, innovation & design exposition. Research Innovation Business Unit, Shah Alam, Selangor, p. 33. (Submitted)
Abstract
The word "boutique" is derived from French meaning "shop". Boutique is a shop that sells elite and fashionable clothes and accessories for sophisticated or specialised clientele. Nonetheless, boutiques nowadays have developed to more than just that. Designer boutique carries steps from initial sketches on paper to producing a complete dress under one roof. It facilitates designers with a studio, workshop and discussion area because they produce not only ready-to-wear items but also made-to-measure, couture dresses and fashion art pieces. Therefore, this design will solve problems and serve designers with much more than just display racks. The aim of this project is to shift Malaysian perspective on the typical, boring designer boutiques that are available today in Malaysia which do not fully comply to the needs of customers and designers alike. After much research and interviews, it is an eye-opener to have understood the needs of fashion industry through the eyes of fashion designers themselves. Overcoming this situation will bring more opportunities in the fashion industry both locally and internationally. With this design findings, a new era in boutique industry which Malaysians have yet to encounter will be unveiled by coming up with a design that is uniquely elaborated at the same time eye-catching and conforming to both customer's and designer's needs. The current boutique is located at Lot G23-24, City Point Daya Bumi Complex, Jalan Sultan Hishamuddin 50000 Kuala Lumpur which after much analysis and deliberation made, was found to be an incompetent venue for a designer boutique. It fails to provide a good exposure to public as most of the building is occupied by corporate offices and are enclosed within a big building. To achieve this, the proposed site, Lot D, Strata Melawati, Jalan Bandar 11, Wangsa Melawati is a big premiere shopping, leisure and entertainment heaven specifically tailored to offer product and service that bring a new lifestyle of neighboring catchment with great accessibility for Dato' Radzuan high-profile and royalty clients. Radzuan Radziwill is a well-known label in Malaysia, providing outfit for the royal families and celebrities, however rarely to the public. This issue relates back to his present boutique from a number of aspects; marketing, publicity, premise location and its interior. Dato' Radzuan has the needs to come up with a new boutique to overcome these detriments, a boutique that is provocative, elaborated and attractive just like his range of couture collections, which will open up new doors and opportunities for the label to keep growing throughout the continents. I had an appointment with Dato' Radzuan and interviewed him to gather information on his future intentions for the boutique, his background as well as the company's background. This information is the used to deliver one final design for his boutique that will implement the needs of the end user, the fashion designer team and also Dato' Radzuan himself. The highlighted key feature of this boutique design is the introduction of a "One-Stop Centre" for Dato' Radzuan's daily work routine, thus contributing to the development of his label both in regards of publicity strategy and professionalism.
Metadata
Download

Text (Research book: abstract only)
70201.pdf
Download (1MB)
ID Number
70201
Indexing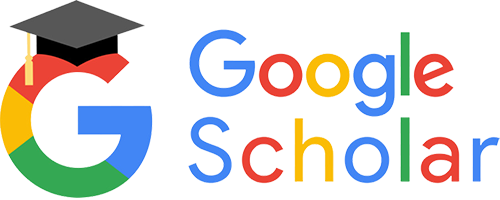 Statistic