Said Gulam Khan, Hasnah Begum
and
Mohd Sarmin, Nurul 'Izzah
and
Zahid, Muhammad Fikri
and
Hashim, Noor Amira
(2022)
The effect of different milk products on enamel hardness: an in vitro study / Hasnah Begum Said Gulam Khan ... [et al.].
Compendium of Oral Science (CORALS)
, 9 (1). pp. 67-79. ISSN 2489-1102; 2637-0611
Abstract
Introduction: Facial defects can affect the appearance of an individual, resulting in psychological and social problems. In certain cases, surgical reconstruction of facial defects may not be feasible and prosthodontic rehabilitation may be the best option. Case description: A 72-years old gentleman was referred for the rehabilitation of a facial defect on the right side of his nose. The defect was affecting him psychologically and socially. The decision was made to construct a nasal prosthesis for him that would be retained by desirable undercuts and adhesive. Discussion: Management of facial defects are challenging due to multiple reasons such as mObjectives: An in vitro study to assess the effect of different milk products on the hardness of enamel surfaces. Materials and Methods: Extracted primary and permanent teeth incisors (15 deciduous and 15 permanent) were collected and cleaned. The extracted teeth were then divided randomly into five groups (n=6 per group): G1- distilled water (control); G2- fresh milk (cow milk); G3- chocolate flavoured milk; G4- orange flavoured cultured milk; G5 - fruit lassi milk. The 10 days immersion cycles for the test products were performed thrice daily and were interspersed with exposure of the artificial saliva. Measurement of microhardness on the enamel surface microhardness measurement were performed at baseline, 5- and 10- day of experimentation using Vickers hardness test machine. The pH of each milk products was also assessed. The data were evaluated with repeated measures ANOVA test. Results: Group 4 had significant reduction in microhardness (p<0.05) compared to the control group while Group 1 showed significant reduction (p<0.05) in microhardness compared to all tested samples for day 5 and day 10. While for intergroup comparison, there was no difference in group 3 and group 2. However, there were significant difference between group 4 and group 5 with all other groups on day 10 (p<0.05). Conclusion: Fresh milk showed to be more effective in increasing the enamel microhardness meanwhile orange culture milk has the highest reduction of enamel surface hardness. Thus, we suggest that milk product with low pH has high tendency in enamel erosion. atching of the prosthesis to surrounding skin and retention of the prosthesis. The prosthesis can be retained with implants, facial accessories, desirable undercuts, or adhesives. For this patient, the prosthesis was retained by using undercuts combined with medical-grade adhesive. A thin layer of flash at the edges of the prosthesis was maintained to ensure even finish margin. The prosthesis fabrication successfully resolved the patient's condition.
Metadata
Download

Text
69442.pdf
Download (2MB)
ID Number
69442
Indexing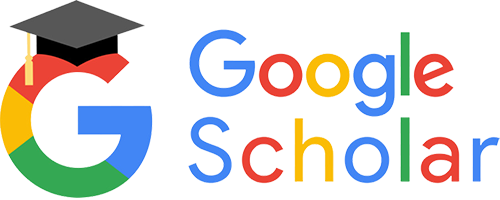 Statistic