Hamid, Norhazlina
(2003)
Virtual reality: the uses of simulation to support daily activities / Norhazlina Hamid.
Masters thesis, Universiti Teknologi MARA (UiTM).
Abstract
Webster's defines Virtual as "being such in essence or effect though not formally recognized or admitted" and Reality as "the quality or state of being real". Yet, there is much being "recognized formally" about this new state of "being real" currently by the techno-elite. This "state" is a computer generated simulation of a real or imagined 3-dimensional environment that is user interactive. The level at which users can interact is dependant upon the available hardware. Currently it is possible for users to immerse themselves in these simulated environments with the use of head gear (HMD's) that feed computer images to screens in front of the eyes and provide surround sound audio, which give the user the added sense of distance and depth in the virtual world. Gloves and full body suits equipped with networks of sensors are capable of transmitting changes in body orientation, thus giving the user the full sense of actually being in the simulated environment and the ability to interact much the same as one does in actual reality. The use of the HMD's, gloves and suits is Virtual Reality (VR) at the "high end" in respect to cost and availability. This work will explore the various aspects of Virtual Reality in its "stand-alone" mode where no group interaction; no network or Internet connections; only "user-world" interaction as well as via the World Wide Web with multi-user capabilities and how it may relate to distance education. It's definition, inception, current capabilities and future possibilities will also be examined. Virtual Reality is in itself a relatively new venue for interaction. In order to understand the implications of this technology, one must first understand the concept. Virtual Reality can be seen as a way for humans to visualize, manipulate and interact with computers and extremely complex data. The visualization part refers to the computer generating visual, auditory or other sensual outputs to the user of a world within the computer. This world may be a CAD model, a scientific simulation, or a view into a database. The applications are being developed for VR run a wide spectrum, from games to architectural and business planning. Many different people with many meanings use the term Virtual Reality. There are some people to whom VR is a specific collection of technologies that is a Head Mounted Display, Glove Input Device and Audio. Some other people stretch the term to include conventional books, movies or pure fantasy and imagination. The applications are being developed for VR run a wide spectrum, from games to architectural and business planning. Many applications are worlds that are very similar to our own, like CAD or architectural modeling. Some applications provide ways of viewing from an advantageous perspective not possible with the real world, like scientific simulators and telepresense systems, air traffic control systems. Other applications are much different from anything we have ever directly experienced before. These latter applications may be the hardest and most interesting systems. Visualizing the ebb and flow of the world's financial markets. Navigating a large corporate information base, etc. Virtual Reality has been used for years in military, government and industry training programs. Most of today's video games employ VR to some extent, allowing for those who have logged in many hours on their Sega or Nintendo systems to become familiar with manipulating virtual environments, yet applications for education remain largely unexplored.
Metadata
Download

Text
65880.pdf
Download (908kB)
Digital Copy
Digital (fulltext) is available at:
Physical Copy
Physical status and holdings:
Item Status:

On Shelf
ID Number
65880
Indexing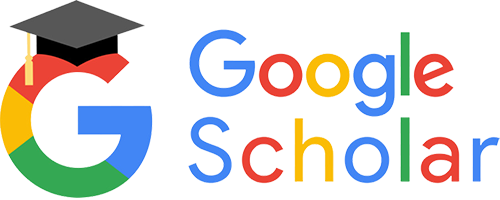 Statistic