Razali, Nur Zalin Khaleda
and
Abd Latif, Muhammad Faiz
and
Sheikh Mohd Ghazali, Sheikh Ahmad Izaddin
and
Dzulkifli, Nur Nadia
(2022)
Synthesis, characterization and corrosion inhibition screening of Co(II) Dithiocarbamate Complexes: Co[BuMedtc]2 and Co[EtBenzdtc]2 / Nur Zalin Khaleda Razali ... [et al.].
Journal of Academia
, 10. pp. 91-101. ISSN 2289-6368
Abstract
Mild steel is a type of carbon steel with quite a low carbon content, or particularly known as plain- carbon steel. It is often used as a construction material because of its relatively low price. However, unlike stainless steel, it has low corrosion resistance, therefore some form of protective film should be applied to prevent it from rusting in corrosive environment. The inhibiting action of the synthesized dithiocarbamates (DTC), namely, Co(II) N-butylmethyldithiocarbamate, Co[BuMedtc]2 and Co(II) N- ethylbenzyldithiocarbamate, Co[EtBenzdtc]2 towards the corrosion behavior of mild steel in acidic solution was studied. The proposed structures of complexes were characterized by using Fourier transform infrared (FTIR), ultraviolet-visible (UV-Vis), gravimetric analysis, molar conductivity, and melting point measurement. The analyses data deduced that the DTC ligands have successfully coordinated to Co(II) ion in a bidentate manner. The corrosion inhibition study showed that Co[BuMedtc]2 was a better corrosion inhibitor as compared to Co[EtBenzdtc]2 because this is most likely due to the presence of a less bulky alkyl substituent (-CH3) in Cu[BuMedtc]2 and hence, showing great corrosion inhibition performance. Besides, the shorter the alkyl chain length in Cu[BuMedtc]2, the higher the solubility of the complex in the acid medium. The complexes showed better effectiveness in hydrochloric acid (HCl) rather than sulphuric acid (H2SO4) solution. The corrosion happened more actively in HCl than H2SO4 due to the chloride ions showing more destructive effect than sulfate ion on the carburized low carbon steel samples. In addition, when the concentration of inhibitor increases, the corrosion rate will decrease.
Metadata
Download

Text
60135.pdf
Download (579kB)
ID Number
60135
Indexing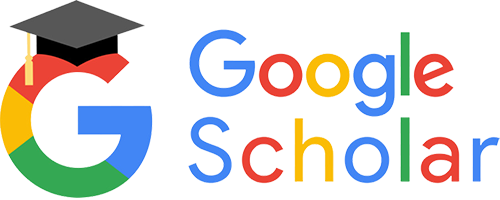 Statistic