Shahari, Aisyah Syakirah
(2021)
Genetic profiling of multidrug resistant acinetobacter baumannii isolates from a tertiary hospital in Malaysia / Aisyah Syakirah Shahari.
Masters thesis, Universiti Teknologi MARA.
Abstract
Acinetobacter baumannii is ubiquitous in the hospital setting and nature, which often causes pneumonia, soft tissue infection, meningitis, and urinary tract infection. The emergence of multidrug resistant (MDR) A. baumannii is worrisome as it limits an appropriate number of antimicrobial agents to treat these infections. In Malaysia, detailed information on molecular epidemiology and responsible antibiotic resistance mechanisms of A. baumannii remain scarce. In this study, various antibiotic resistance genes and their loci were investigated in association to their antibiotic susceptibility profile. Genotyping of the genes among strains and its relatedness to various sources were also investigated by Multilocus Sequence Typing (MLST). Hence, the profiling of antibiotic resistance genes with their location using both chromosomal and plasmid-mediated as well as the genetic lineage of all clinical isolates of A. baumannii by MLST were conducted. A total of 128 MDR A. baumannii isolates were collected from Microbiology Laboratory, Department of Pathology, Hospital Sungai Buloh, Selangor Malaysia from August 2017 to August 2018. The isolates were collected from patients admitted to the intensive care unit (ICU), coronary care unit (CCU), neonatal intensive care unit (NICU), high dependency ward (HDW), and general wards. The specimens include tracheal aspirate (TRAS), bronchoalveolar lavage (BAL), blood, cerebrospinal fluid (CSF), urine, sputum and others. The identification of the isolates was performed by Vitek 2 System and PCR for 16s rRNA for specific Acinetobacter spp. Antimicrobial susceptibility test was carried out using imipenem, ceftazidime, amikacin, gentamicin, ampicillin, ciprofloxacin and colistin. The antibiotic resistance genes; blaOXA-23, blaOXA-24, blaADC, blaVIM, and blaIMP were detected using PCR in both chromosome and plasmid. The PCR for insertion sequence ISAba1 upstream blaOXA-23 gene was done on the chromosome only. Thirty of A. baumannii isolates that showed different profiles of antibiotic susceptibility pattern and band formation in PCR were subjected for MLST analysis. The isolates were frequently detected in HDW (39.84%), followed by general wards (29.69%) and ICU (28.13%). Majority of the isolates were isolated from TRAS (37.50%), blood (19.53%), BAL (13.28%), and CSF (9.37%). Most of the isolates were resistant (>90%) to ceftazidime, amikacin, gentamicin and ciprofloxacin. All isolates were resistant to ampicillin and carbapenem, however remain susceptible to colistin. Almost all isolates were identified as A. baumannii, except one isolate confirmed as A. pittii based on the DNA sequence analysis of its rpoB gene. The antibiotic resistance genes namely blaOXA-23 (99.22%), blaVIM (99-100%), and blaADC (98-99%) resided in both chromosomal and plasmid DNA. The insertion sequences; ISAba1 was detected upstream of the blaOXA-23 gene in 99.22% of the isolates. None of the isolate harbour blaIMP and blaOXA-24 genes. Four sequence types (STs) were distinguished involving ST2 (76.67%), ST164 (10%), ST642 (10%) and ST643 (3.4%), with ST2 was prevalent in this study. The ST2 clone was circulating in all wards, while less appearance of ST642 was observed in ICU, HDW and general wards. The ST164 only circulated in general wards and HDW. The findings in this study revealed that ST2 is a predominant sequence type amongst A. baumannii isolates and its occurrence seem present in all sites in the hospital, suggesting spread of the MDR strain. These ST were associated with acquired blaOXA-23 gene indicating that the A. baumannii has undergone an evolution in the hospital setting. Thus, judicious use of broad-spectrum antibiotic in treating A. baumannii infections need to be improved, with surveillance activity regularly conducted to reduce the spread of MDR A. baumannii.
Metadata
Download

Text
60089.pdf
Download (368kB)
Digital Copy
Digital (fulltext) is available at:

Physical Copy
Physical status and holdings:
Item Status:
ID Number
60089
Indexing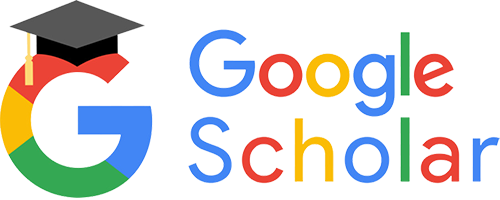 Statistic