Nor Zaini Tan, Nor Azirah
and
Mohd Shotor, Siti Noriah
(2022)
Corrosion inhibition screening of bromosalen and bromosalen-Mn(II) complex by a weight loss method / Nor Azirah Nor Zaini Tan and Siti Noriah Mohd Shotor.
Journal of Academia
, 10. pp. 1-10. ISSN 2289-6368
Abstract
Acid solutions such as hydrochloric acid and sulfuric acid are commonly being used as pickling or descaling agents playing a crucial role in the corrosion of mild steel. The excessive deterioration of mild steel during pickling can be controlled by adding an effective corrosion inhibitor in the pickling solution. Therefore, Schiff base ligand namely Bis(5-bromosalicyaldehyde) ethylenediamine (BromosalEn) derived from 5-bromosalicylaldehyde and ethylenediamine undergo further insertion with Mn(II) were synthesized, characterized and evaluated as corrosion inhibitor for mild steel in 1.0 M HCl solution using weight loss method. The main reasons for using Schiff bases and its complex as potential anticorrosive materials are that they are easily synthesized from comparatively inexpensive starting materials and are eco-friendly. The structure of BromosalEn behaves as a tetradentate ligand coordinate through azomethine nitrogen and phenolic oxygen, produces a tetrahedral geometry in Mn(II) complex (BromosalEn-Mn(II)). It has been found that BromosalEn-Mn(II) shows a greater corrosion inhibition efficiency than BromosalEn where at 0.1 M inhibitor concentration, the percentage of inhibitor efficiency of mild steel for BromosalEn-Mn(II) is at 97%. This is due to the larger size of BromosalEn-Mn(II) and greater stability of chelates besides having the heteroatoms like O, N and S together with the azomethine group. It can be concluded that as the concentration of studied inhibitors increases, the corrosion inhibition efficiency of the prepared compounds also increases. This study demonstrated that corrosion inhibitors for metals and alloys can preserve the quality and life of metals from corrosion. In this context, there is an important action to study the effective and easiest ways to produce a high quality of corrosion inhibitor that will reduce the problem of metal corrosion especially in the industry and is aiming to form various compounds for corrosion inhibitors.
Metadata
Download

Text
59998.pdf
Download (420kB)
ID Number
59998
Indexing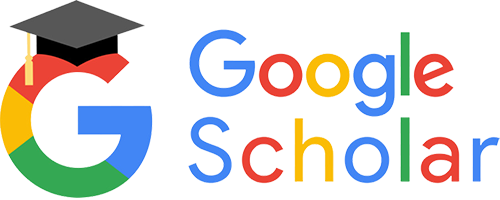 Statistic