Luck, Lee Tan
(2012)
Conservation and economic generation of indigenous community in integrated tropical fruits reforestation / Lee Tan Luck.
Terengganu International Finance and Economics Journal (TIFEJ), 2 (1). pp. 46-55. ISSN 2232-0539
Abstract
The purpose of this study is attempted to look into conservation and economic generation of integrated tropical fruits reforestation in Malaysia particularly secondary forest granted to the indigenous community which left idle or partially cultivated with self subsistence crops towards fulfillment of at least some of the national economic agendas namely income generation and livelihood of Malaysian indigenous communities and national economy. The introduction and implementation of a designated cost effective methodology or approach of manageable Integrated Tropical Fruits Reforestation Technique and program on the idle or partial attended indigenous customary land will resulted in reaping in profits in upgrading income and livelihood of indigenous people. This not only will reap in the high returns of quality tropical exotic fruits like durian, langsat, cempedak, tampoi, petai, etc, creating orchards within the jungle vicinity as well as tourism. At the same time conservation effort in economically reforestation of the tropical fruits saplings into its natural habitats will reduce the climatic change, environmental conservation as well as create jobs for the local indigenous people. The participative efforts from JHEOA, state government and indigenous community chieftains are crucial and certainly will have great impact in determining the level of achievement in upgrading indigenous community income and livelihood as well as generate country's economy through the expansion of total reforested tropical fruits trees within the jungle land areas, retain and sustain the last frontier of Malaysian treasured environment. Technicality and expertise in the implementation process are two important factors. Knowledge on forest management and tropical fruits agriculture are also taken into consideration in this study. In general, there is a significant difference among factors stated above on reforestation of indigenous community's idle land with tropical fruits trees. The initiatives and eagerness to be successful in this concept depend on the inter-relatedness of the various quarters in the initiatives that will constitute to the income generation and livelihood of indigenous community. The vast secondary jungle land allocated to the indigenous community in Malaysia has much potentiality in consolidation into integrated tropical fruits reforestation not only for the purpose of conservation of Malaysian jungle frontier but also able to upgrade income and livelihood of the indigenous community within the third wave of national economy through agriculture. It was of utmost important for developing the under develop indigenous community and conserve the natural habitat and heritage of the remaining limited Malaysian jungle frontiers into a profitable economic venture.
Metadata
Download

Text
59620.pdf
Download (90kB)
ID Number
59620
Indexing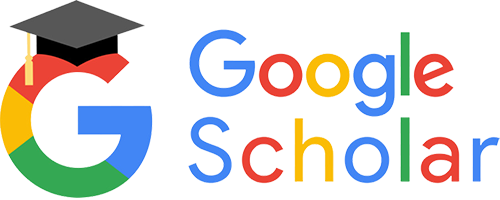 Statistic