Daud, Nur Nadia and Mohamad Habibullah, Nur Nadia and Khairul Azma, Nurul Shahidah and Rosidi, Raihan (2015) The relationship between body image perception and level of self-esteem among underweight students at higher learning institutions / Nur Nadia Daud ... [et al.]. [Student Project] (Unpublished)
Abstract
BACKGROUND: Living in the society with highly concern of perfect body type had created under pressure circumstance to some people which in turn experiencing low level of self­ esteem. Dislike of their body image has pushed them into the problem of eating disorder, excessively exercising, unhealthy weight control and fall into serious depression. Lack of confidence are contributing the main impact to this phenomenon.
OBJECTIVES: Research conducted to identify the level of body image among underweight students in higher learning institutions. Besides, this research was conducted to determine the attribute of weight, physical appearance, body size and shape, attractiveness, current feeling on how one usually feel and one's appearance relative to how the average person looks in Body Image State Scale (BISS) that contribute most significant concern among them. In this research also, was conducted to determine the level of self-esteem among underweight students of higher learning institution. Besides, this research want to identify the relationship between body image perception and level of self-esteem.
METHOD: This is a cross sectional study. The participants involved were from degree and diploma students in University Teknologi MARA (UiTM) Puncak Alam campus. They were from three .different faculties that aged between 19 to 25 years old. Total respondents for this research were 273 underweight students were selected using simple random sampling method. The tools that was used to measure the level of self-esteem is Rosenberg's (1965) Self-esteem scale. It is made up of 10 items. Meanwhile for measuring body image, Body Image state Scale (BISS) was used that made up of 6 items of attributes.
RESULTS: Underweight students at UiTM Puncak Alam campus were perceived themselves as a good body image in thin appearance. This was found in the result that most of them were neither satisfied nor dissatisfied with their current body image with 66. 7%. However, the weight attribution of BISS was shown most of them were dissatisfied with their current body weight with 52.3%. On the other hand, most of them were satisfied with their physical appearance, physical attractiveness as well as their body shape and size with 59.9%, 63.7% and 63.3% respectively. Furthermore it was surprisingly found that their level of self-esteem was high with 92.0%.
CONCLUSION: The body develops into a focus of distress by others perception on body image. College years have become more critical time especially for young women to develop their ideal body image and the formation of self-images which can be accepted by the society. This is because their level of self-esteem is very close related with it. Although the desire as well as passion is inner strength that drives individual into something, young women often get conflict especially with their body image.
Metadata
Download

Text
55210.PDF
Download (1MB)
Fulltext
Fulltext is available at:
Bilik Koleksi Harta Intelek, Unit Terbitan Bersiri & Elektronik, PTAR Puncak Alam
ID Number
55210
Indexing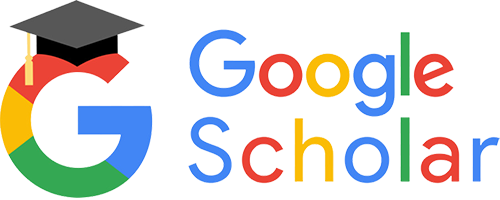 |
Statistic