Mohd Sofee, Sabil Fahmee
and
Mohamad Azadi, Alia Tasnim
and
Zaizakrani, Farah Alia
and
Nik Mat, Nur Hidayah
and
Yusnaidi, Nur Liyana
(2021)
The ODE to cultural appropriation – A case study on choirs in Malaysia / Sabil Fahmee Mohd Sofee ... [et al.
In: UNSPECIFIED, 27 Oktober 2021.
Abstract
Culture has been projected differently in the 21st century where it defines a different meaning than just image. It is beyond just peeking into the "colours" of the lives of the community, as it brings about a message that is conveyed amidst it. Along with the increase of digital literacy as well as rapid technological advancement, culture is redefined and projected into the symbols and messages that send out ideas and perspectives. Hence, the growing notion of cultural appropriation becomes a trend in realizing the significance of culture upon the community. Primarily, cultural appropriation provides an outlook into the misapplication of intellectual property, expressions, artifacts, history as well as the ways of knowledge (George, 2010). In Malaysia, the notion poses a foreign ideal to the sociocultural construct, particularly due to the portrayal of the community which exists in the "melting pot" of culture. Nevertheless, the contribution of the digital age has realized the "salad bowl" of reality in the practice of culture (Md. Yusof & Esmaeil, 2017). In the perspective of the culture and community, cultural appropriation puts forth the use of symbols of another for personal benefit, especially originating from an oppressed culture. Most often, it has expanded its influence into industries of rich cultural sharing and application and has sparked many controversies. The performing arts industry becomes the centre of the limelight due to the range from vocal and instrumental music, dance, and theatre to pantomime, sung verse, and beyond. It enables rich cultural sharing and exchange to occur with expressions that reflect human creativity and to some extent, in other intangible cultural heritage domains. Durrant and Himonides (1998) have found that the main reasons for people partaking in choral activity are because of social and emotional dimensions. Choral performances where it is very clear the choir is performing a piece of music that's outside of the cultural identity and cultural understanding of the conductor. Occasionally, the acts of subject appropriation are morally objectionable, but often they are not (Young & Haley, 2009). The term cultural appropriation that is applied to performing arts especially choral music is frequently misunderstood due to the complexity of having open discussions addressing culture, race, privilege, and power.
Metadata
Download

Text
55173.pdf
Download (332kB)
ID Number
55173
Indexing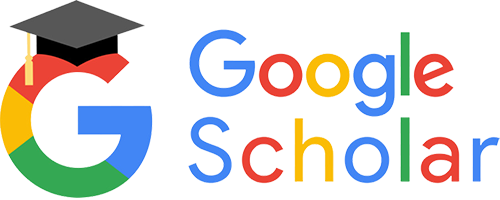 Statistic