Md Rasid, Aidda Syafira
and
Hairulazaman, Zalatulnurain
and
Hj. Md Shahid, Khairiyah
(2021)
Sex education for social exclusion group: A professional views on disabled children / Aidda Syafira Md Rasid, Zalatulnurain Hairulazaman and Khairiyah Hj. Md Shahid.
In: E-Proceeding 8th International Conference on Public Policy and Social Science (ICoPS) 2021, 27 Oktober 2021.
Abstract
Disabled children or special needs children are assumed as children that could not handle their life perfectly compared to normal children. They need to be monitored and be trained regularly for them to adapt to life. These children can be classified as children that have Autism, Downs Syndrome, Dyslexia, and many others (Aminah Bee, 2012). Even disabled children may not act the same as normal children, but their sexual development is still the same as normal people. In terms of sexuality or sex education, in Malaysia, it is still being assumed as a subject that must not be exposed openly to all as many people still have the assumption that sex education is solely teaching about sex to the children, but it taught about their sexual health, what needs to be done to avoid disease that related to sexuality and others. People will still deny its importance especially when it needs to be exposed to disabled children. For disabled children to understand sexuality, it needs to be educated by the right platforms and methods. The available resources such as campaigns and programs for this issue are limited. This education had led to controversy and had been disagreed by some of the communities especially when it needed to be educated to the disabled children because some of them assumed all disabled children will not have normal development of sexuality. There are also many sex crime cases involving disabled children such as the case where the disabled teenager had been raped by her uncle, this shows that there are some people that take advantage of disabled teenagers (Zatul Iffah, 2019). Based on the Ministry of Women, Family, and Community Development, there are 1,721 cases related to sexual crime towards children from January and June 2020 (Mutakhir, 2020). This statistic included the cases involving disabled children. Due to that, it is important to give disabled children exposure to actions or ways to protect themselves other than to differentiate between 'good touch' and 'bad touch'. The issue also had been analyzed based on the study that had been done by Sorah Stein, Taylor Kohut, and Karola Dillenburger, United States (US) states that taught sex education included comprehensive sexuality education had decreased the rate of teen pregnancy and Sexual Transmitted Infections (STIs) (Stein, Kohut, & Dillenburger, 2017). Therefore, this study is initiated to study three objectives (i) To study the level of knowledge on sexual health education towards children with disabilities; (ii) To identify available resources and factors influencing the adequacy of sexuality education among children with disabilities; and (iii) To analyse how sexuality education will help to reduce sexual crimes among children with disabilities.
Metadata
Download

Text
54973.pdf
Download (239kB)
ID Number
54973
Indexing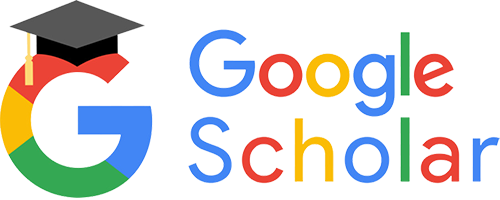 Statistic