Hendri, Ridar
and
Sutan Ahmad Nawi, Haslinda
and
Ibrahim, Azmuddin
(2021)
The utilization and influence of fisheries cyber extension on the knowledge of fish cultivators in Riau province Indonesia / Ridar Hendri, Haslinda Sutan Ahmad Nawi and Azmuddin Ibrahim.
In: E-Proceeding for Asian Conference on Business, Economics and Social Science (ACBESS) 2021. Center for Islamic Philanthropy and Social Finance (CIPSF), Alor Gajah, p. 55.
Abstract
This survey research was conducted in June 2020 in Riau Province. The research objective was to analyze the utilization of fisheries cyber extension, in particular the website of MFCE (Marine and Fisheries Cyber Extension), which is managed by the Ministry of Marine Affairs and Fisheries, Republic of Indonesia (KKP-RI). Besides, another objective was to analyze the influence of the fisheries extension material contents presented on this website, to increase the knowledge of freshwater fish cultivators. Data collection was carried out by distributing questionnaires to 259fish cultivators who were respondents. Data were analysed using two methods, namely quantitative descriptive analysis; and Paired Sample T-Test using SPSS Statistics 25 software. The results showed that fish cultivators were on average young (36.20 years), middle-educated (62.20percent), moderately experienced (5.67 years), and had few household members (3.70 persons). The dominant types of fish cultivated are Patin (Pangasius pangasius) 35.10 percent, Catfish (Clarias batrachus) 19.30 percent, Tilapia (Tilapia nilotica L.) 17.80 percent, and Gourami (Osphyronemus gouramy) 10.80 percent. Meanwhile, the investment value of the business is generally <IDR 50 million (49%), and IDR 100-150 million (40.20%). Most of the fish cultivators (72%), use four types of social media, namely website, WhatsApp, Facebook, and Instagram. Most of them access the MFCE KKPRI website for <300 minutes per day (70.27%), but 28.57% access 420-479 minutes per day. The results of the T-test on the difference in knowledge offish cultivators between before and after accessing the website shows that the t-count value is 22,160 > t-table (1,660) with sig. 0.00 <0.05. This means that the fisheries extension material contents published on the MFCE KKP-RI website have a significant influence on increasing the knowledge of fish cultivators.
Metadata
Download

Text (Abstract Only)
51060.pdf
Download (271kB)
ID Number
51060
Indexing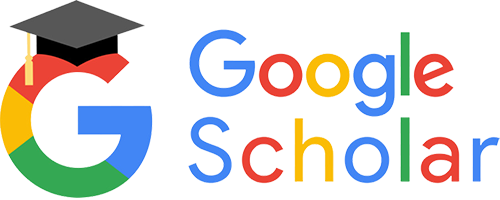 Statistic