Sharif, Sarinah
and
Ismail, Saliza
(2021)
Translation strategy of cultural aspects in Lat cartoons: The Kampung Boy / Sarinah Sharif and Saliza Ismail.
International Journal of Modern Languages and Applied Linguistics (IJMAL), 5 (2). pp. 20-35. ISSN 2600-7266
Abstract
This paper discusses the translation of the Malay cultural elements into Japanese by focusing on the translation procedure used by a translator in the cartoon Budak Kampung (The Kampung Boy カ ン ポ ン ボ ー イ). The Kampung Boy is a biographical graphics book of the famous cartoonist work of Dato 'Lat. The book revolves around Dato' Lat's childhood in a village located in Kinta Valley, Perak. The story takes place in the 1950s and early 1960s. There are stories of family lives in the rural and traditional customs. The book was published in Malay and English in 1979 and subsequently translated into several languages such as Arabic, French, and Japanese. The data in this paper was taken from the Japanese translation book カンポンボーイ (Kanponbōi) which has been translated in 2014. Two (2) objectives have been outlined for this paper, which is to identify the category of cultural elements of twelve (12) selected samples from six (6) cultural elements and to identify translation procedures used by translators in translating cultural elements found in the book カンポンボーイ (Kanponbōi). This paper is a qualitative study that uses the contents analysis method where cultural elements are analyzed based on translation procedures submitted by Newmark (1988) namely replacement, loan, naturalization, 'couplet' or 'triplet' and 'quadruplet', generalization, descriptive and functional, expansion, cultural equality, and compensation. As well as translation procedures by Abdullah & Ainon Mohd (2007), the cultural elements that are maintained, the elements of culture are eliminated and the cultural elements are adapted. A total of six (6) cultural elements have been selected which are related to birth, head shaving, circumcision, studying the Quran, traditional and marriage games. Six cultural elements are selected based on the cultural category listed Newmark, the category of social culture, and custom culture/ideology. The findings show that translators tend to use loan techniques with explanatory notes compared to other techniques of six (6) samples from twelve (12) selected samples. The sample translated with this loan strategy is a cultural element in the category of custom culture/ideology. While five (5) samples use replacement techniques and one (1) sample using a generalization strategy.
Metadata
Download

Text
48462.pdf
Download (478kB)
ID Number
48462
Indexing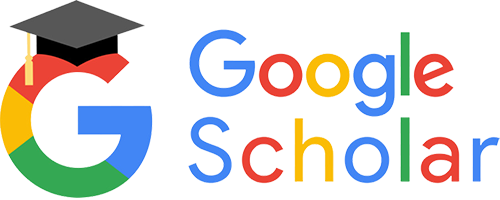 Statistic