Adnan, Adryana Izzati
and
Pungot, Noor Hidayah
and
Ash'ari, Nur Ain Nabilah
(2021)
A convenient synthesis of 5-arylidene meldrum's acid derivatives via knoevenagel condensation / Adryana Izzati Adnan, Noor Hidayah Pungot and Nur Ain Nabilah Ash'ari.
Journal of Academia, 9. pp. 80-84. ISSN 2289-6368
Abstract
A series of ten 5-arylidene Meldrum's acid derivatives had been synthesised in excellent yield via Knoevenagel condensation. This method does not require catalyst, or any further purification. Isopropylidene malonate (2,2-dimethyl-1,3-dioxane-4,6-dione), also known as Meldrum's acid, is utilised as a core skeleton for various kind of reactions. Meldrum's acid has features of a peculiar ringopening sequences based on nucleophile-sensitive carbonyl functional groups at C-4 and C-6, which has made it possible for useful synthetic transformations, as well as its high acidity of met hylene hydrogen at carbon position C-5. Hence, it allows the compound to be a flexible reagent for further reaction to prepare other derivatives. Therefore, Meldrum's acid derivatives showed high potential of biological functions, such as antibacterial, antimalarial and antioxidant activities due to the olefinic linkage which played an important role in the enhancement of antimalarial activity. Furthermore, when arylidene Meldrum's acid transformed to epoxide, the compound showed losses of antimalarial behaviour. Additionally, this compound has unique molecules due to the high acidity of methylene hydrogen at the carbon-5 position to initiate various reactions with different functional groups. In this research, Meldrum's acid, 3 and ten its 5-arylidene derivatives (4a-e) and (5a-e) were synthesised by using two short and efficient reaction steps. The first step involved the condensation of malonic acid, 1 with acetone, 2 in acetic anhydride and acid via one-pot reaction to give Meldrum's acid, 3 in 50% overall yield. Having Meldrum's acid in hand, the reaction was proceeded with the Knoevenagel condensation reaction by using various functional groups, such as aryl aldehydes and aryl amines. All the synthesised compounds were characterised by using 1H and 13C spectroscopy.
Metadata
Download

Text
47973.pdf
Download (403kB)
ID Number
47973
Indexing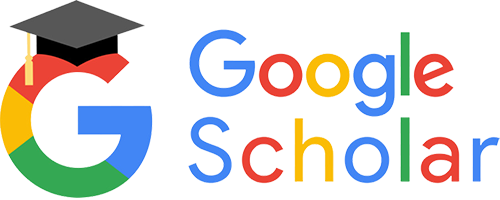 Statistic