Marajan, Caroline
and
Akbar, Nor Azliza
and
Kennedy, Freddy
and
Johnny, Nurul Hafizza
and
Johnny, Diane Joanne
and
David, Irene Mengan
(2017)
Phytoremedial potential of aquatic macrophytes (Centella Asiatica and Eichhornia Crassipes) for the removal of copper in contaminated water / Caroline Marajan … [et al.].
In: Melaka International Intellectual Exposition (MIIEX 2017). Division of Research and Industry Linkages, Alor Gajah, Melaka.
Abstract
Phytoremediation is an approach using aquatic macrophytes to treat water contaminated by organic and inorganic substances including heavy metals. The aim of this study is to identify the potential aquatic macrophytes to be used for phytoremediation and to compare the reduction of copper by two species of aquatic plants. The effectiveness of two aquatic plants, Centelia asiatica and Eichhornia crassipes, were evaluated for their capabilities in removing copper from copper solution. The plants were selected based on their easy availability, fast growth and low cost. The aquatic macrophytes were placed in 6 liters of solution containing of 1 mg/L, 3 mg/L and 5 mg/L of copper, for a period of 7 days. Analyses of heavy metals contents were conducted using an Atomic Absorption Spectrometer. Results showed that Centelia asiatica achieved complete removal of 1 mg/L copper concentration after the third day of treatment, Centelia asiatica also displayed maximum removal of 92% of 3 mg/L copper concentration and 62% for 5 mg/L copper concentration. The peak efficiency at the end of the experiments were at almost similar for Eichhornia crassipes, 83% for the 1 mg/L concentration, 80% for the 3 mg/L concentration and 83% for the 5 mg/L concentration. Overall, Centelia asiatica exhibit faster removal rate of copper compared to Eichhornia crassipes. In terms of effectiveness, the percentage removal of copper in solution was higher using Centelia asiatica. However, at higher concentration of copper (5 mg/L), Eichhornia crassipes was found to be more effective in removing copper compared to Centelia asiatica. Significant removal of copper was obtained at p<0.05 for containers containing both aquatic macrophytes, indicating that Centelia asiatica and Eichhornia crassipes can be utilized in the phytoremediation method to remove copper.
Metadata
Download

Text (Abstract Only)
47933.pdf
Download (347kB)
ID Number
47933
Indexing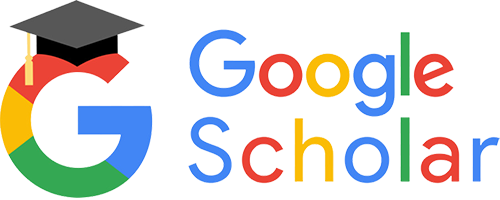 Statistic