Zainal @ Ismail, Mas Ayu
and
Yusoff, Zaidi
and
Ahmad Zamri, Ahmad Fazlan
(2021)
Aplikasi teknik pemotongan laser dalam rekabentuk produk Batik Merbok / Normaziana Hassan ... [et al.].
Voice of Academia (VOA)
, 17 (1). pp. 204-218. ISSN 2682-7840
Abstract
Batik is a type of Malay textile that constitutes a high value (Azah Aziz,2006). This craft has existed since prehistoric times and is widely popular in the Malay community (Siti Zainon,1986). Usually, the art of batik exists in various kinds of fabric designs like in clothing, decoration, and interior design. Scientific methods and technology have started to take place in the production of handcrafted products. The production of contemporary batik combines current modern technology while still maintaining the identity, tradition, and local elements that have the potential to uplift the art of crafting. The aim of this writing is to highlight the method of using laser cutting technique that is used in Batik Merbok products. This modern technique is faster and more efficient to finish the art of carving compared to the traditional method. The laser cutting machine is also a technology that uses plasma rays to complete carving, scraping, and cutting works for certain materials, but with the help of computers including specialised programming. In addition, the carving quality from laser is more detailed and can bring the best out of a good finishing art product alongside its rapid process. This is because designs produced by this method and by laser cutting is broad, and able to produce valuable art that is unlimited. Based on the research done by Noor Haslina et al. (2016), "art that has batik elements must undergo change and be flexible because it helps to protrude edge and specialty of the handcrafted art". Therefore, a new revolution is required to see the application of batik being adapted in various kinds of products. The researchers have also applied the laser cutting technique in their designs of batik Merbok products. This technique becomes a way to diversify batik products apart from preserving the identity of the Malay community that is based on batik art Batik merupakan seni tekstil Melayu yang amat tinggi nilainya (Azah Aziz, 2006). Seni kraf ini juga telah wujud sejak zaman prasejarah dan popular di kalangan masyarakat Melayu (Siti Zainon, 1986). Lazimnya, seni batik wujud dalam pelbagai bentuk rekaan fabrik. Antaranya ialah pakaian, perhiasan dan hiasan dalaman. Seiring dengan peredaran zaman, kaedah berasaskan sains dan teknologi mula mengambil tempat dalam penghasilan produk kraf tangan. Penghasilan seni batik kontemporari dengan menggabungkan teknologi moden kini, di samping mengekalkan identiti, tradisi, dan elemen tempatan yang berpotensi untuk memartabatkan seni kraf. Penulisan ini bertujuan mengenengahkan kaedah dan teknik pemotongan laser yang diguna pakai dalam produk Batik Merbok. Kaedah moden ini adalah lebih pantas untuk menyiapkan seni ukiran berbanding cara tradisional. Mesin pemotongan laser ini juga adalah teknologi yang menggunakan sinar plasma untuk kerja mengukir atau menggores dan memotong material tertentu tetapi menggunakan komputer serta perisian program khusus. Kualiti ukiran daripada laser ini juga lebih terperinci dan mampu memberi nilai seni yang baik, selain prosesnya yang sangat cepat. Hal ini demikian kerana karya yang dihasilkan daripada mesin ukiran dan pemotongan laser ini adalah pelbagai, malahan mampu menghasilkan nilai seni yang bernilai tinggi serta tidak terhad. Berdasarkan kajian Noor Haslina et al. (2016), seni yang bercirikan batik perlu mengalami perubahan dan bersifat fleksibel kerana dapat menonjolkan kelebihan dan keistimewaan seni kraf tangan tersebut. Maka, satu revolusi baharu diperlukan untuk melihat penggunan motif batik diaplikasikan untuk kegunaan pelbagai produk. Penyelidik juga telah mengaplikasikan teknik pemotongan laser dalam rekaan produk Batik Merbok. Teknik ini merupakan satu cabang untuk mempelbagaikan produk batik di samping untuk memelihara identiti masyarakat Melayu yang berasaskan seni batik.
Metadata
Download

Text
47418.pdf
Download (5MB)
ID Number
47418
Indexing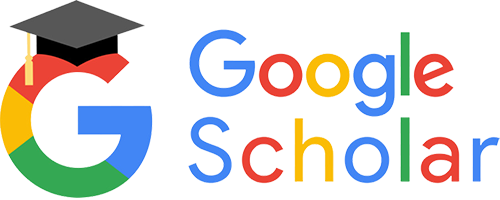 Statistic