Lim, Peng Han
(2011)
From School Libraries to Media Resource Libraries in Secondary Schools in Singapore, 1946-2010: Critical Issues of Training and Manpower Planning for Teacher Librarians / Lim Peng Han.
In: Proceedings of the Asia-Pacific Conference On Library & Information Education & Practice 2011 (A-LIEP2011), 22-24 June 2011, Putrajaya, Malaysia.
Abstract
Singapore was under British and Japanese rule from 1819 to 1945. In 1946 the British provided free primary schooling in the Malay, English, Chinese and Tamil streams and there were only secondary schools in the English and Chinese streams. The first professional library association was formed in 1955 and the first short course on librarianship was conducted for 55 teachers in the primary and secondary schools. Subsequently, only two short courses were conducted in 1959 and 1961. After attaining self government in 1959, Malay and Tamil secondary schools were established for the first time. In 1964 the Commission of Inquiry into Education recommended that teacher librarians should be given training on school librarianship. Courses were conducted at the Teachers Training College (TTC) from 1968 to 1969. A survey on secondary schools was conducted in 1968/69 and it was discovered that school libraries were run by untrained personnel and were not given sufficient time to do the job. The first ―Recommended minimum standards for secondary school libraries‖ was published in 1972 stating that a trained teacher-librarian should be in charge of the school library. The Institute of Education (formerly TTC) and the Library Association of Singapore (LAS) began to conducted courses on school librarianship from 1973 to 1979. The courses were discontinued after 1979. In 1973 the Ministry of Education (MOE) established a School Library Unit with one officer in charge of 352 primary schools and 93 secondary schools. However, it was only in 1977 that MoE provided funding for schools to convert classrooms into libraries and the purchase of books. In the same year the position of Library Coordinator (LC), a trained teacher, in charge of all teacher librarians in a school, was created. In 1992 Temasek Polytechnic (TP) conducted the part-time Certificate in Library and Information Studies course. Its Diploma in Information Studies courses were organized six years later. In 1993 the Division of Information Studies was set up at Nanyang Technological University to conduct part-time two-year Master of Science courses in information studies, offering a specialization track in managing media resource libraries. In 1997 the MOE launched its ―Thinking Schools, Learning Nation‖ vision to teach creative teaching in schools and introducing project work. Since 1999 the MOE outsourced the management of its library automation system and staff to manage media resource libraries (MRLs, formerly called school libraries). In a survey of 112 LCs (out of 159) conducted in 2001, they agree they lack professional training and recognition. The School Library Unit was dissolved in 1999 and in 2005 TP stopped offering courses in information studies. The outsourcing has completed two cycles from 2000 to 2005 and from 2006 to 2010. The third cycle commenced in the third quarter of 2010. The vendor would find difficulty to recruit suitably trained personnel to managed MRLs. This paper attempts to identify the gaps in the supply of qualified staff and provide opportunities for stakeholders to contribute the lack of manpower training, including the perceived challenges to initiate manpower planning for MRLs.
Metadata
Download

Text
K_LIM PENG HAN A-LIEP IM 11.pdf
Download (250kB)
ID Number
4470
Indexing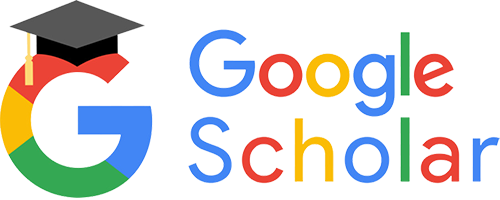 Statistic