Idawati, Dyah Erti
and
Bustari, M.T.
(2018)
The influence of society behaviour in creating slum area (case study: Gampong Alue Naga, Banda Aceh) / Dyah Erti Idawati and Bustari.
In: 3rd International Conference on Rebuilding Place (ICRP2018), 13-14 September 2018, Impiana Hotel, Ipoh, Perak, Malaysia.
Abstract
Banda Aceh, the municipality of Aceh Province, is currently developing in various aspects of urban areas. Many efforts have been done by the city government in improving the city condition in both physical and non physical aspect. One program to minimize the slum area with is so-called KOTAKU or the city without slum. According to Banda Aceh city municipality, there are some area considered as slum area and become the
priority of KOTAKU program such as Alue Naga, Lampulo, Seutui, Peuniti, and Lueng Bata. Those area of slums need to be seriously managed. In addition to government programs to improve the slum area, there is a need to raise people's awareness to take care of their settlement so that the settlement become clean area and
liveable. Gampong Alue Naga, the case study is located on the seashore and with the majority of people working as traditional fisherman. It has been shown in the condition of settlement that are not liveable, unorganized houses, improper drainage system, garbage seen everywhere, which create environment problems.
The situation is exagerated by the livestock such as cows and goats that are freely occupied the settlement left dirt and unpleasent smell. This condition shows the lack of people's awareness to take care of their environment as well as represent the low quality and poverty of society. One of contributing factors to slum is people's behaviour which tend to neglect their environment. The characteristic of a settlement shows by the
characteristic of inhabitants behaviour. A good behaviour toward the environment will show a better environment and vice versa. The area with high density and inhabitted by people who have good attitidude towards environment will create an environment far from slum. There has been a good tradition of Indonesia
people called "gotong royong" or community self-help that has been exercised decades. However, the fisherman community has low mutual self-help exercise. They normally conduct mutual self help during Maulid Nabi (Islamic event) once in a year. This study will explore how behavior of people who live in Alue
Naga contribute to the slum situation and will seek solution to minimize the creation of slum. The methods utilise by this study is mix methods, a combination between qualitative and quantitative methods.
Metadata
Download

Text
43615.pdf
Download (6MB)
ID Number
43615
Indexing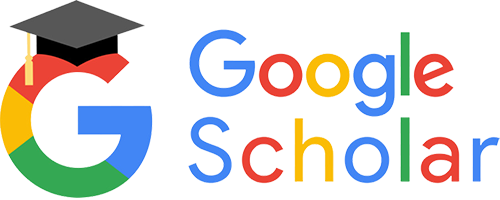 Statistic