Pungot, Noor Hidayah
and
Shamsuri, Nur Nazihah
and
Jani, Nor Akmalazura
and
Mohamad Latif, Najwa Amira
(2020)
Phytochemical Screening, Total Phenolic Content and Antioxidant Activity of Leaves Extracts from Mangifera indica L. cv. Apple.
In: International Jasin Multimedia & Computer Science Invention & Innovation Exhibition (3rd edition), 17-28 Feb 2020, UiTM Cawangan Melaka Kampus Jasin.
Abstract
Mangifera indica L. cv. Apple (apple mango) is considered one of most important and economic crops of tropical fruits, it belongs to Anacardiaceae family which is cultivated
worldwide as edible seeds and fruits, compound in medical, valuable timber and landscape interest. The purpose of this research was carried out to investigate the presence of
phytochemical groups and antioxidant activity of the leaves of Mangifera indica L. cv. Apple. The extracts were found using maceration result and the phytochemicals were screened using various of chemicals tests. Total phenolic content (TPC) are important to measure the phenolic compounds in leaves extract as a potential of antioxidant activity. TPC was determined according to the Folin-Ciocalteau colorimetric method. The antioxidant activity was applied the 2,2-diphenyl-1-picrylhydrazyl radical scavenging capacity (DPPH) assay. Phytochemical screening on leaves of methanol extract revealed the presence of flavonoids, phenols, tannins, terpenoids, alkaloids, steroids, saponins, glycosides, coumarin and quinone. The methanol extracts of M. indica L. cv. Apple for leaves (4.427 mg GAE/g) were showed the highest TPC. The methanol extract of M. indica L. cv. Apple for leaves (64.80 µg/mL) significantly lower of DPPH radical scavenging activity IC 50 . The result showed that M. indica L. cv. Apple for leaves plant is potent antioxidant property so they could be the rich source of natural antioxidants. This leaf of plant could be assigned as natural antioxidant and its be helpful to explore the biochemical profile and active compound identification in the field of pharmaceutical research.
Metadata
Download

Text
436.pdf
Download (247kB)
ID Number
436
Indexing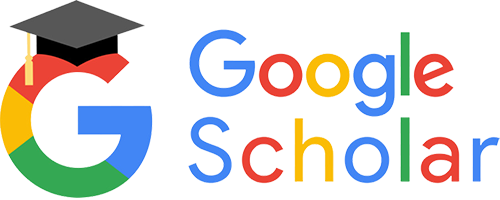 Statistic