Wong, L. Y.
and
Ng, C. A.
(2012)
Effect of powdered activated carbon (PAC) concentration on locally developed hybrid membrane bioreactors (HMBRS) / L. Y. Wong and C. A. Ng.
In: 1st International Conference on Innovation and Technology for Sustainable Built Environment 2012 (ICITSBE 2012), 16-17 April 2012, Universiti Teknologi MARA Cawangan Perak.
Abstract
Membrane bioreactor (MBR) system is recently a well-known process in purifying waste water into clean water.
It is also a much safer disinfection treatment compared to the conventional water treatment plant. However, the
fouling problems still a great challenge to be overcome for this system. This project aims to investigate the better condition for MBR in order to prolong the filtration progress. MBR was hybrid with powdered activated
carbon (PAC) in different concentration, 0.1 g/L and 1 g/L. The investigation will include the relative performances of the hybrid MBRs during start up and approaching steady state as well as operation at a sludge retention time (SRT) of 30 days and infinity. Parameters used for comparison of the MBRs included mixed liquor suspended solids (MLSS), Chemical Oxygen Demand (COD) loads, EPS (extracellular polymeric substances), floc size, transmembrane pressure (TMP) (the key indicator of fouling) and filtration
characteristics of the mixed liquor measured ex-situ. By identifying the optimum condition, the membrane can
perform longer and better, which directly lower the operation cost in any of the application.
Metadata
Item Type:
Conference or Workshop Item (Paper)
Creators:
Subjects:
T Technology > TP Chemical technology > Biotechnology > Processes, operations, and techniques > Bioreactors and bioreactor processes
T Technology > TP Chemical technology > Biotechnology > Processes, operations, and techniques > Membrane reactors
T Technology > TP Chemical technology > Biotechnology > Processes, operations, and techniques > Membrane separation
Divisions:
Universiti Teknologi MARA, Perak > Seri Iskandar Campus
Event Title:
1st International Conference on Innovation and Technology for Sustainable Built Environment 2012 (ICITSBE 2012)
Event Dates:
16-17 April 2012
Page Range:
pp. 235-237
Keywords:
Membrane Bioreactor, Fouling, Hybrid, Powdered Activated Carbon, Trans MembranePressure.
Date:
2012
URI:
https://ir.uitm.edu.my/id/eprint/43217
Download

Text
43217.pdf
Download (326kB)
ID Number
43217
Indexing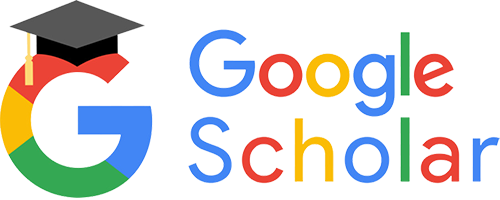 Statistic