Faroman Syarief
and
Kurniawan Prambudi Utomo
and
Supriyanto
and
Fahmi Kamal
(2020)
Cultural effects, work propriety and values in perspective trust level in the Ministry of Education and Culture / Faroman Syarief ... [et al.].
Insight Journal (IJ), 6 (16). pp. 154-167. ISSN 2600-8564
Abstract
Culture, propriety and organizational values are part of important human resources in the work process in every aspect of activities, this will bring the level of public trust as
stakeholders holding people's sovereignty to choose democratic leaders to improve better services, therefore the ministry must make policies and rules that are able to
accommodate employees to be motivated to work well. This research method uses a quantitative approach using the personally administered questioner method, which is
direct questionnaire distribution to face-to-face respondents because among independent variables with dependent variables there is an influencing mediation, while the purpose of this study is to explain the relationship of causal effects of several variables. The results showed that the organizational culture variable showed a number of 0.132 (13.2%), while the work propriety variable showed a number of 0.159 (15.9%),
and the organizational value variable showed a number of 0.238 (23.8%), so that the variable significantly affected the level public trust is 23.821 and the equation model is as follows the multiple regression equation that describes the relationship of the influence of culture organization, work propriety and organizational value to the trust level of organization as follows Y = 23.821 + 0.132X1 + 0.159X2 + 0.238X3 + e.
Metadata
Item Type:
Article
Creators:
Contributors:

Contribution

Name

Email / ID Num.

Chief Editor

Zainon, Assoc. Prof. Dr. Saunah

UNSPECIFIED

Editor

Raja Ahmad, Assoc. Prof. Dr. Raja Adzrin

UNSPECIFIED

Editor

Soo, Assoc. Prof. Dr. Carolyn Kum Yoke

UNSPECIFIED

Editor

Kadri, Assoc. Prof. Dr. Mohd Halim

UNSPECIFIED

Editor

Mohd Ariff Albakri, Assoc. Prof. Dr. Intan Safinas

UNSPECIFIED

Editor

Shamsuddin, Assoc. Prof. Dr. Hj Amanuddin

UNSPECIFIED

Editor

Zakaria, Assoc. Prof. Dr. Nor Balkish

UNSPECIFIED

Editor

Khairani, Dr. Noor Sufiawati

UNSPECIFIED

Editor

Misman, Dr. Faridah Najuna

UNSPECIFIED

Editor

Mat Kamal, Dr. Siti Nuur-Ila

UNSPECIFIED

Subjects:
L Education > LB Theory and practice of education > Higher Education
Divisions:
Universiti Teknologi MARA, Johor > Segamat Campus
Journal or Publication Title:
Insight Journal (IJ)
UiTM Journal Collections:
UiTM Journal > INSIGHT Journal (IJ)
ISSN:
2600-8564
Volume:
6
Number:
16
Page Range:
pp. 154-167
Related URLs:
Keywords:
Organizational culture, work propriety, value, level of trust, UiTM Cawangan Johor
Date:
2020
URI:
https://ir.uitm.edu.my/id/eprint/42774
Download

Text
42774.pdf
Download (2MB)
ID Number
42774
Indexing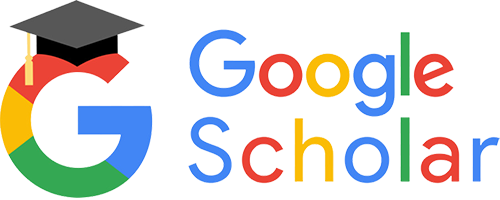 Statistic