Asri Noer Rahmi
(2020)
Analysis of sharia accounting implementation in BMT (Baitul Maal wat Tamwil) Alif Yogyakarta / Asri Noer Rahmi.
Insight Journal (IJ), 6 (13). pp. 126-137. ISSN 2600-8564
Abstract
This study aims to analyse the implementation of Sharia Accounting at BMT Alif Yogyakarta. From the financial reporting presented by BMT Alif, it can be seen the financial reporting system used and applied by BMT Alif Yogyakarta. Is it in accordance with the application of Sharia accounting in Indonesia and guided by PSAK (guidelines for financial accounting standards) 101 issued by the Indonesian Experts Accountants (IAI). This study used a comparative descriptive research methodology, which is a quantitative method in the form of numbers obtained from the financial statements presented and qualitative methods based on the results of the financial section interview at BMT Alif Yogyakarta. The findings indicated that BMT Alif Yogyakarta understands the
standards of Sharia accounting applications in Indonesia and has implemented sharia accounting financial statement, this can be seen from the implementation of financial reporting and also appropriate financial reporting standards, in accordance with applicable SFAS 101. This can be seen from the financial reporting presented. Financial statements are in the form of balance sheets, income statements, cash flow statements, retained earnings reports (equity), reports on changes in limited investments, and the separation of reports on sources and uses of zakat funds and social funds, reports on sources and uses of qardh funds and notes to financial statements.
Metadata
Item Type:
Article
Creators:
Contributors:

Contribution

Name

Email / ID Num.

Chief Editor

Zainon, Assoc. Prof. Dr. Saunah

UNSPECIFIED

Editor

Raja Ahmad, Assoc. Prof. Dr. Raja Adzrin

UNSPECIFIED

Editor

Soo, Assoc. Prof. Dr. Carolyn Kum Yoke

UNSPECIFIED

Editor

Kadri, Assoc. Prof. Dr. Mohd Halim

UNSPECIFIED

Editor

Mohd Ariff Albakri, Assoc. Prof. Dr. Intan Safinas

UNSPECIFIED

Editor

Shamsuddin, Assoc. Prof. Dr. Hj Amanuddin

UNSPECIFIED

Editor

Zakaria, Assoc. Prof. Dr. Nor Balkish

UNSPECIFIED

Editor

Khairani, Dr. Noor Sufiawati

UNSPECIFIED

Editor

Misman, Dr. Faridah Najuna

UNSPECIFIED

Editor

Mat Kamal, Dr. Siti Nuur-Ila

UNSPECIFIED

Subjects:
H Social Sciences > HG Finance > Banking > Accounting. Bookkeeping
H Social Sciences > HG Finance > Balance sheets. Financial statements. Including corporation reports. Financial reporting. Financial disclosure
Divisions:
Universiti Teknologi MARA, Johor > Segamat Campus
Journal or Publication Title:
Insight Journal (IJ)
UiTM Journal Collections:
UiTM Journal > INSIGHT Journal (IJ)
ISSN:
2600-8564
Volume:
6
Number:
13
Page Range:
pp. 126-137
Related URLs:
Keywords:
Sharia Accounting, PSAK 101 and BMT Alif Yogyakarta, UiTM Cawangan Johor
Date:
2020
URI:
https://ir.uitm.edu.my/id/eprint/42771
Download

Text
42771.pdf
Download (1MB)
ID Number
42771
Indexing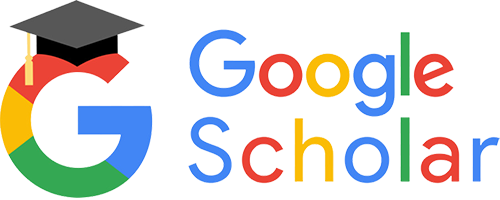 Statistic