Abdul Manaf, Suhaily Maizan (2019) The impact of Malaysian Ringgit fluctuation towards profitability of Islamic Banks in Malaysia / Suhaily Maizan Abdul Manaf. Insight Journal : International, Refereed, Open Access, Online Journal, 5 (17). pp. 146-154. ISSN 2600-8564
Abstract
Profitability of a bank mostly relies on its financial performance as the ability to leverage operational, investment decisions and strategies to achieve a business financial
constancy. This study is devoted to examine the selected Malaysian Ringgit factors that bring impact to the profitability of local Islamic banks in Malaysia. A set of data were
obtained from each bank's financial statement and the World Bank data from year 2007 until 2016. Return on assets has been used as a dependent variable while debt to equity
ratio, capital adequacy ratio, exchange rate and interest rate serve as an independent variable. The findings show that three independent variables give positive significant
relationship and will be discussed further throughout the paper. For that purpose, policymakers should focus on these three variables for standardizing the economic environment to all local Islamic banks operating in this country.
Metadata
Item Type:
Article
Creators:

Abdul Manaf, Suhaily Maizan

UNSPECIFIED

Contributors:

Contribution

Name

Email / ID Num.

Chief Editor

Zainon, Assoc. Prof Dr. Saunah

UNSPECIFIED

Editor

Raja Ahmad, Assoc. Prof Dr. Raja Adzrin

UNSPECIFIED

Editor

Soo, Assoc. Prof. Dr. Carolyn Kum Yoke

UNSPECIFIED

Editor

Kadri, Assoc. Prof. Dr Mohd Halim

UNSPECIFIED

Editor

Mohd Ariff Albakri, Associate Professor Dr. Intan Safinas

UNSPECIFIED

Editor

Khairani, Dr. Noor Sufiawati

UNSPECIFIED

Editor

Ahmad, Associate Professor Dr. Syahrul Ahmar

UNSPECIFIED

Editor

Misman, Dr. Faridah Najuna

UNSPECIFIED

Editor

Shamsuddin, Associate Professor Dr. Amanuddin

UNSPECIFIED

Subjects:
H Social Sciences > HG Finance > Interest rates
H Social Sciences > HG Finance > Banking > Interest rates. Interest tables
H Social Sciences > HG Finance > Investment, capital formation, speculation > Stock exchanges. Insider trading in securities
H Social Sciences > HJ Public Finance > Finance, Islamic
Divisions:
Universiti Teknologi MARA, Johor > Segamat Campus
Journal or Publication Title:
Insight Journal : International, Refereed, Open Access, Online Journal
UiTM Journal Collections:
UiTM Journal > INSIGHT Journal (IJ)
ISSN:
2600-8564
Volume:
5
Number:
17
Page Range:
pp. 146-154
Related URLs:
Keywords:
Bank's profitability; Ringgit fluctuation; Debt to equity ratio; Capital adequacy; Exchange rate; Interest rate; UiTM Cawangan Johor
Date:
2019
URI:
https://ir.uitm.edu.my/id/eprint/42293
Download

Text
42293.pdf
Download (1MB)
ID Number
42293
Indexing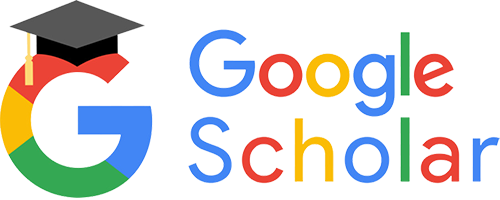 |
Statistic