Mansor, Hariati (2019) Distribution of profits under the companies act 2016: satisfying the Insolvency Test / Hariati Mansor. Insight Journal : International, Refereed, Open Access, Online Journal, 5 (14). pp. 117-123. ISSN 2600-8564
Abstract
Under the law, distribution of profits or dividends may only be paid to members of a company if there are profits available for that purpose. The Companies Act 2016 requires
that the company can only make the distribution to the shareholders out of profit if the company is solvent. Previously, in the Companies Act 1965, the company can pay
dividends to its shareholders out of its profits and there is no requirement that the company must fulfill the solvency test. The aim of this paper is to look at the new requirement of
solvency test and in what circumstances the company can pay out its dividends. It also examines the effects of non-compliance with the solvency requirements and the
implications to the company and directors (if any) under the Act.
Metadata
Item Type:
Article
Creators:
Contributors:

Contribution

Name

Email / ID Num.

Chief Editor

Zainon, Assoc. Prof Dr. Saunah

UNSPECIFIED

Editor

Raja Ahmad, Assoc. Prof Dr. Raja Adzrin

UNSPECIFIED

Editor

Soo, Assoc. Prof. Dr. Carolyn Kum Yoke

UNSPECIFIED

Editor

Kadri, Assoc. Prof. Dr Mohd Halim

UNSPECIFIED

Editor

Mohd Ariff Albakri, Associate Professor Dr. Intan Safinas

UNSPECIFIED

Editor

Khairani, Dr. Noor Sufiawati

UNSPECIFIED

Editor

Ahmad, Associate Professor Dr. Syahrul Ahmar

UNSPECIFIED

Editor

Misman, Dr. Faridah Najuna

UNSPECIFIED

Editor

Shamsuddin, Associate Professor Dr. Amanuddin

UNSPECIFIED

Subjects:
H Social Sciences > HG Finance > Profits. Corporate profits
K Law > K Law in general. Comparative and uniform law. Jurisprudence > Commercial law > Insolvency and bankruptcy. Creditors' rights
Divisions:
Universiti Teknologi MARA, Johor > Segamat Campus
Journal or Publication Title:
Insight Journal : International, Refereed, Open Access, Online Journal
UiTM Journal Collections:
UiTM Journal > INSIGHT Journal (IJ)
ISSN:
2600-8564
Volume:
5
Number:
14
Page Range:
pp. 117-123
Related URLs:
Keywords:
Dividends; profits; insolvency test; non-compliance; implications; UiTM Cawangan Johor
Date:
2019
URI:
https://ir.uitm.edu.my/id/eprint/42290
Download

Text
42290.pdf
Download (1MB)
ID Number
42290
Indexing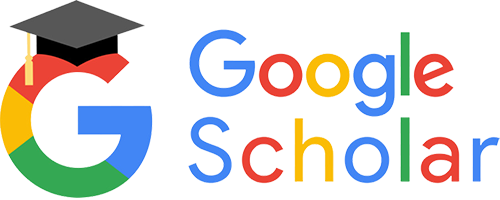 |
Statistic