Md Pauzi, Suria Fadhillah
and
Syed Hamid, Sharifah Shatrah
and
Yusoh, M. Sabri
(2013)
Nemo judex in causa sua & audi alteram partem: A legal analysis on its application in student's disciplinary proceeding at UiTM / Suria Fadhillah Md Pauzi, Sharifah Shatrah Syed Hamid and M. Sabri Yusoh.
In: Prosiding KONAKA Konferensi Akademik (Sains Sosial) 2013, 28-29 Oktober 2013, Bukit Gambang Resort City, Gambang, Pahang, Malaysia.
Abstract
It is the quest of law to achieve justice in every legal proceeding. Thus. the court. tribunal or any legally constituted body must pursue justice by strictly adhering to the laid down principle that justice should not only be done but must seen to be done. The principles of natural justice laid down two essential elements to be observed by the adjudicator ie Audi Alteram Partem or also known as no one should be condemned unheard and Nemo Judex in Causa Sua or popularly known as the rule against bias. These cardinal principles of law believe that those called on to adjudicate not only have no link with either side but also they must maintain their impartiality and objectivity. On the other hand, the adjudicator also should provide proper notice and reasonable opportunity to the accused to defend his or her case. As a tribunal, the student's disciplinary proceeding conducted by Lembaga Tatatertib University is no exception. It must be seen to be impartial, independent and disinterested. Thus, Lembaga Tatatertib Universiti must take care not only that their decisions are not influenced by their personal interests but they must also avoid the appearance of laboring under such an influence. This paper will examine the bias rule and the right to be heard principle and its connection with the proceeding conducted by Lembaga Tatatertib Universiti with special references to Educational Institutions (Discipline) Act 1976, the Educational Institutions (Discipline of Students) Rules 1976 (Act /74) and the Educational Institutions (Discipline) Act 201. This paper concludes that as the nature and scope of administrative decisions made by university officers in particular Lembaga Tatatertib Universiti continues to expand, it remains more important than ever for the officers to be familiar with the law relating to bias as the decision which is a result of bias is a nullity and the proceeding is regarded as "coram nonjudice ".
Metadata
Item Type:
Conference or Workshop Item (Paper)
Creators:

Md Pauzi, Suria Fadhillah

suriapauzi@pahang.uitm.edu.my

Syed Hamid, Sharifah Shatrah

shatrah@pahang.uitm.edu.my.

Subjects:
K Law > K Law in general. Comparative and uniform law. Jurisprudence > Legal education
L Education > LB Theory and practice of education > Higher Education > Institutions of higher education
L Education > LB Theory and practice of education > Higher Education > Educational consultants and consulting
Divisions:
Universiti Teknologi MARA, Pahang > Jengka Campus
Event Title:
Prosiding KONAKA Konferensi Akademik (Sains Sosial) 2013
Event Dates:
28-29 Oktober 2013
Page Range:
pp. 205-211
Keywords:
Audi alteram partem, Nemo judex in causa sua, Rule against bias, Justice, Lembaga Tatatertib Universiti, Student's disciplinary proceeding
Date:
2013
URI:
https://ir.uitm.edu.my/id/eprint/40841
Download

Text
40841.PDF
Download (7MB)
ID Number
40841
Indexing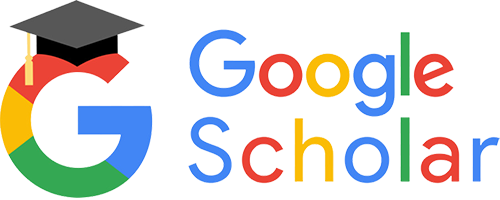 Statistic