Zaki, Sufyan
and
Linoby, Adam
and
Basar, Annisaa
and
Afandi, Azizul
and
Azam, Zulkhairi
and
Sariman, Hanifa
(2013)
V0 2max status of Universiti Teknologi MARA Pahang Football Players (Pahang Tigers) during new competitive season 2013 / Sufyan Zaki … [et al.].
In: Prosiding KONAKA Konferensi Akademik 2013, 28-29 Oktober 2013, Bukit Gambang Resort City, Gambang, Pahang, Malaysia.
Abstract
This study examined the Maximum Oxygen Consumption (V02maJ during competitive season of Liga IPT
2013 Division 2. Measuring the V02max was an early fitness monitoring for the Universiti Teknologi MARA
Pahang football team (Pahang Tigers) in their new division. The high level of aerobic capacity could give a
positive effect during match performance. These covered the capability of more running distances and
involvement with the ball in the matches. It has been suggested that midfielder have superior V02max than
other positions due to requirement of controlling the ball and running distances as the key role in football.
This study involved a total of 15 football players from the three different positions. The mean agewas 20.1 (±
.64) years. The mean body weight and height (± SD) were 61.8 (± 2.65) kg and 170.6 (± 6.49) cm with an
average trained 4 to 6 times per week. The estimation of V0 2max was measured through 20-m multistage
shuttle run (bleep test). This fitness test based on the completion of repeated shuttle run between two lines
apart, it refers to fitness requires running speed incremental and dictated from bleep test CD-audio player.
Overall mean for V0 2max between 42.6 and 45.1 ml kg-'min-'and it was slightly higher in midfielder. The
mean and standard deviation of player's physical characteristics will be presented. Meanwhile, the main
comparison of V0 2max among the players based on their position in the team, a one-way analysis of variance
(ANOVA) has been used to determine the differences. The results will be a good indicator of major fitness
requirement for the team while competing in the new division of Liga IPT 2013.
Metadata
Item Type:
Conference or Workshop Item (Paper)
Creators:

sufyan@pahang.uitm.edu.my

Subjects:
G Geography. Anthropology. Recreation > GV Recreation. Leisure > Physical education and training. Physical fitness > Physical education facilities. Sports facilities, Including gymnasiums, athletic fields, etc
G Geography. Anthropology. Recreation > GV Recreation. Leisure > Physical education and training. Physical fitness > Physical measurements. Physical tests, etc.
G Geography. Anthropology. Recreation > GV Recreation. Leisure > Physical education and training. Physical fitness > Physical measurements. Physical tests, etc. > Testing. Evaluation of performance
G Geography. Anthropology. Recreation > GV Recreation. Leisure > Physical education and training. Physical fitness > Physical measurements. Physical tests, etc. > Malaysia
Divisions:
Universiti Teknologi MARA, Pahang > Jengka Campus
Event Title:
Prosiding KONAKA Konferensi Akademik 2013
Event Dates:
28-29 Oktober 2013
Page Range:
pp. 6-9
Keywords:
Football, 20m shuttle run, V0 2max, Liga IPT 2013
Date:
2013
URI:
https://ir.uitm.edu.my/id/eprint/39625
Download

Text
39625.PDF
Download (3MB)
ID Number
39625
Indexing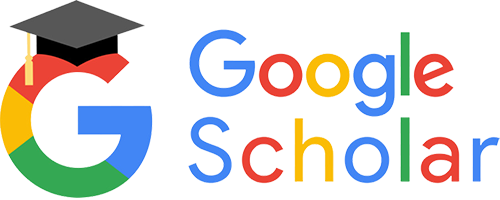 Statistic