Zalzadeh, Ebrahim
(2011)
A-Liep 2011 : Use of Information Technology (IT) by Faculty Members of Library and Information Science (LISc) Departments in Universities of Iran / Ebrahim Zalzadeh.
In: Proceedings of the Asia-Pacific Conference On Library & Information Education & Practice 2011 (A-LIEP2011), 22-24 June 2011, Putrajaya, Malaysia.
Abstract
The growth and developments of Information Technology (IT) is one of the most significant achievements of the present century and university departments are no exception to these changes. Educators are increasingly aware of the need, and concomitant demand to have skills to access the information to enable them to continue learning through their careers. The present survey attempts to study and interpret the use of Information Technology by faculty members of departments of Library and Information Science (LISc) in universities of Iran. Descriptive–analytical (survey method) method was used as the research method. Questionnaire was employed as the main tool for the data collection. The population of the study comprises 180 full time LISc faculty members in universities of Iran. The response rate of study was 120 (66.60%). The data was analyzed statistically using descriptive (frequency and percentage) and inferential statistic (Chi- Square Test) including in the Statistical Package for Social Science (SPSS). Findings showed that 95% of LISc faculty members used IT in Iran. Statistical Chi-Square test showed a significant relationship between faculty member's use of IT and their English levels. Data showed that faculty members used IT mostly for classroom lectures (38.3%). In research activities majority (43%) of faculty members used IT for writing book/paper, conference presentations and doing research works. Findings indicated that 94% of respondents used computer followed by 94% the Internet, 45% intranet, 79.9% online data banks, 87% on disc databanks, 80.8% CD & DVD technologies, 62.5% multimedia, 19% expert systems, 32% data projectors, 10.8% e-boards, 23.3% digital cameras. In case of the Internet services 91% of faculty members used web followed by 95% e-mail, 64.2% FTP (File Transfer Protocol), 9.9% videoconference, 43.3% discussion groups, 53.3% newsgroups. It showed that only 18% of faculty members had academic papers on the Internet. It has been recommended that IT facilities should be provided in each and every academic department in Iran. Data access speed communication (data routes and band width) should be increased. Faculty members should be encouraged to access IT and appropriate information services, in the form of awards, incentives, etc. from time to time. Faculty members should use IT frequently, not only for classroom lectures but also for writing paper, doing research works, and workshop presentations. Use of various audio-visual aids: Overhead and opaque projectors, data projectors, e-boards and digital cameras by academic members is recommended. Faculty members should be trained about the basics of globally available and widely used softwares.
Metadata
Download

Text
K_EBRAHIM ZALZADEH A-LIEP IM 11.pdf
Download (377kB)
ID Number
3933
Indexing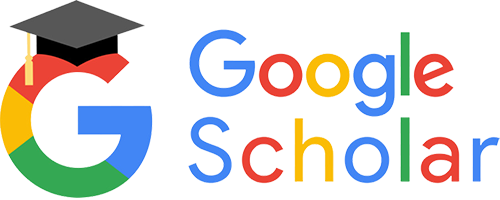 Statistic