Ahcene, Assoc. Prof. Dr Lahsasna
(2013)
Cash waqf deposit account in Islamic Banks – a proposed banking product / Assoc. Prof. Dr Lahsasna Ahcene.
In: Accounting and Business Challenges : Gearing towards Islamic Resurgence, 23-24 April 2013, Persada Johor International Convention Centre Johor Bahru, Johor Malaysia.
Abstract
Purpose: The main objective of this paper is to propose a deposit account to the Islamic bank based on the cash waqf model in order to be part of the banking business operations,
and deposit banking structure. The paper includes a discussion on the Shariah rules governing the management of the account of the cash waqf to ensure the Shariah compliance in carrying out business activities of the cash waqf account. The cash waqf account model is meant to develop and enhance the Islamic finance industry in particular,
and realize the public benefit of the Umma at large. Cash waqf can be used to enhance and facilitate the financial needs in the market place and participate positively to the growth of
the Muslim economy globally. The cash waqf account model presented in this paper is based on the banking operation model; therefore the concern is to elaborate on its operation
aspects in the banking system.
Design/Methodology/Approach - The paper follows comparative analysis method by looking at the banking accounts and applies its feature on the cash waqf account to be an operating account in the Islamic bank besides the other banking accounts.
Findings - The result of the research shows that the deposit cash waqf account can operate efficiently by looking at the following aspects: 1) Shariah rules and regulations to ensure
consistency in Shariah compliance and better management of the cash waqf account. 2) The relationship between the depositors who represent the cash waqf account holder and the cash waqf account management represented by the Islamic bank. 3) The relationship between the trustee who is holding the fund and the cash waqf account management (bank). 4) The rules of cash waqf in fund mobilization in order to build the cash waqf reserve. 5) The law and regulation governing the contribution to cash waqf account. 6) The regulations governing the contractual agreement between the trustee and the waqf account holder.
Research Limitations/Implications –
Practical Implications - This paper is very useful for understanding how cash waqf operates and function as an additional account in the banking system besides the current
and saving accounts.
Originality/Value - The paper provides good knowledge of the cash waqf account and how it is applied in the banking system to add value to the banking products offered by the
Islamic financial institutions that benefits society.
Metadata
Download

Text
39074.pdf
Download (1MB)
ID Number
39074
Indexing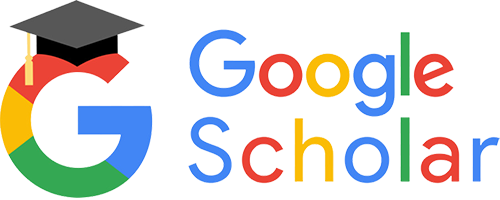 Statistic