Jenan,, S. Kashan and M. Ali, Saad (2020) 3D Model of Bone Scaffolds Based on the Mechanical Behaviour for a Hybrid Nano Bio-composites / Jenan, S. Kashan and Saad M. Ali. Journal of Mechanical Engineering (JMechE), 17 (2). pp. 45-67. ISSN 1823-5514 ; 2550-164X
Abstract
Ceramic/polymer Nano composites in the view of possessing design
uniqueness and property combinations have gained a great attention and
reported to be the materials of the 21st century that are not found in
conventional composites. In the present work, an attempt has been made to
study, develop and improve the bio-mechanic for a designed and fabricated
Ceramic/polymer bio-composite for a human natural bone repair and
replacement in the case of complex fracture and bone diseases by adding the
Nano fillers ceramic particles to the Polymer Matrix Nano composites
(PMNC) for fabricated a hybrid Titanium dioxide and yttria stabilized zirconia
reinforced high density polyethylene (HDPE) matrix bio-composites
properties. These bioactive composites have been investigated by using hot
pressing technique at different compression pressures of (30, 60, and 90 MPa)
at a compounding temperature of (180, 190, and 200 °C). The SOLIDWORKS
17.0 and the finite element ANSYS 15.7 software programs were used to the
simulation, modelling and analysing of femur bone biomechanics that can
withstand the highest stresses and strains. The response surface methodology
(RSM) technique was used to improve and verify the results. For all the
fabricated Nano bio-composites systems, the results showed that the obtained
output parameters values were increased with increasing the process input
parameters, also the vice versa for the strain energy and equivalent elastic
strain values, also the Nano ceramic compositions represented the main factor
influenced the results. The main investigates results of the current research
deduced that for the increase of the Nano ceramic powder (TiO2) contain from
1% to 10%, the compression fracture strength and the micro-Vickers hardness
values increased by 50% and by 8.45%, respectively, and when adding 2% of
zirconia (ZrO2), an additional increase in the compression fracture strength
and micro hardness by 28.21% and 40.19% achieved, respectively. When
using 10% TiO2 + 2% ZrO2/HDPE bio-composite at highest compact temperature of 200 °C and compounding pressure of 90 MPa, the strain energy
and the equivalent elastic strain reduced by 82.69% and 14.53% when
compared with using of 1% TiO2 content. While when increasing the nano
ceramic content from 1% to 10% without adding the ZrO2 nano filler, they
reduced by 142.25% and 67.81%, respectively. The maximum equivalent von
Misses stress obtained is equal to 39.957MPa and when increasing the nano
ceramic content from 1% to 10%, the stress safety factors and fatigue live
values increased by 58.38% and by 46.28%, respectively and when adding 2%
of zirconia (ZrO2), the stress safety factor reached its maximum values, with
an additional increase in its values by 21.42% and 69.40%, respectively. These
results give great choices to use successful in vivo tests and for a better life
performance with any age, patient status and degree of injury.
Metadata
Download

Text
36499.pdf
Download (8MB)
ID Number
36499
Indexing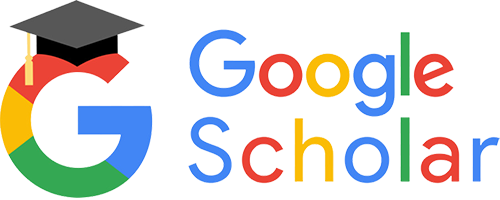 |
Statistic