Yaacob, Raja Abdullah
and
Mapong Sabai, Roseline
(2011)
Electronic Records Management in Malaysia: A case study in one government agency / Raja Abdullah Yaacob and Roseline Mapong Sabai.
In: Proceedings of the Asia-Pacific Conference On Library & Information Education & Practice 2011 (A-LIEP2011), 22-24 June 2011, Putrajaya, Malaysia.
Abstract
This study aims at identifying the electronic records management (ERM) practices at one prominent government organization, namely the Employees Provident Fund (EPF) Institute. It attempts to investigate the level of awareness among the staff on ERM, the training on ERM among them, and the availability of qualified personnel to manage the electronic records systematically. This study also seeks to find out whether EPF Institute has developed an awareness and attitude towards Electronic Records Management (ERM) and also to find out the qualifications of those staff handling ERM and training provided for effective implementation of ERM. The objectives of this study are to investigate whether EPF Institute has complied with the guidelines and policies; and provide appropriate ERM facilities. This study adopted survey as its method by using questionnaires and observations at EPF Institute. The findings revealed the lack of compliance with the guideline and policy - e-SPARK, while a number of problems arose on the issues related to guidelines and policy related to ERM. The results shows that there is a need to apply ERM systematically to ensure that records created today would be assessable, useable, readable, preserved, reliable and authentic to ensure the good governance and preserve the corporate memory. The organization did not appoint specific staff who are trained and qualified in managing ERM. They were aware of the importance of ERM training, but the number of employees who attended the training were small. They were also not aware of the existence of the national policy Elektronik Sistem Pemeliharaan Arkib dan Rekod Kerajaan (e-SPARK) on ERM. The findings indicated that staff in EPF has initiative; good capacity building and excellent physical infrastructure. The findings also showed that before any sustainable solutions can be made, it may even be necessary to establish the principle that all electronic records are considered part of the organization's record management system. Keywords: electronic records management (ERM), Malaysia; Employees Provident Fund (EPF), Malaysia; e-SPARK, records life cycle, continuum concepts, records keeping, archive administration, Malaysia; ERM training, Malaysia.
Metadata
Item Type:
Conference or Workshop Item (Paper)
Creators:
Subjects:
Z Bibliography. Library Science. Information Resources > Library Science. Information Science
Divisions:
Universiti Teknologi MARA, Shah Alam > Faculty of Information Management
Universiti Teknologi MARA, Shah Alam > Perpustakaan Tun Abdul Razak (PTAR)
Event Title:
Proceedings of the Asia-Pacific Conference On Library & Information Education & Practice 2011 (A-LIEP2011)
Event Dates:
22-24 June 2011
Page Range:
pp. 420-433
Keywords:
electronic records management (ERM), Malaysia; Employees Provident Fund (EPF), Malaysia; e-SPARK, records life cycle, continuum concepts, records keeping, archive administration, Malaysia; ERM training, Malaysia
Date:
2011
URI:
https://ir.uitm.edu.my/id/eprint/3520
Download

Text
K_RAJA ABDULLAH YAACOB A-LIEP IM 11.pdf
Download (507kB)
ID Number
3520
Indexing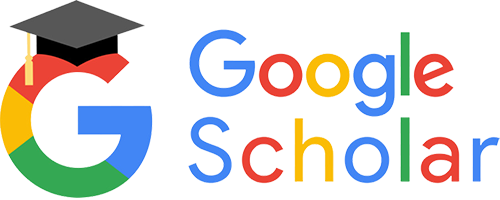 Statistic