Mohamed Yusof, Shahrul Anuwar
and
Walker, Stuart
(2019)
Evaluating sustainability awareness among craftspeople in Malaysia / Shahrul Anuwar Mohamed Yusof and Stuart Walker.
In: e-proceedings Design Decoded 2019, 19 - 20 June 2019, Mangrove Tourism Complex, Sungai Merbok 08000 Sungai Petani, Kedah.
Abstract
This research paper aims to explore the understanding of sustainable development concepts among Malaysian traditional crafts stakeholders. Despite searches in the available literature using sustainability awareness and Malaysian crafts terms in 2018, to the best of the author's knowledge, there is no research has been conducted to explore the meaning and understanding of sustainable development among
craftspeople and the relation between traditional heritage and sustainable development in Malaysia. The research involved interviews with 35 respondents from three groups of stakeholders in the craft industry which are Producers, Supporters, and Buyers. Interview results analysed by using the interpretive textual analysis. It shows that Malaysian Craftspeople's understanding on the meaning of sustainable development
concept is quite broad. The typical views on sustainable development can be grouped into five categories: socialist, ecologist, futurist, individualist, and realist (Byrch et al. 2009). There are only a few numbers of participant understood the meaning of the sustainable development concept in line with a common definition such as defined by Brutland Report (Brundtland 1987). Mostly, these are the participants with
experience or directly involved in sustainable development activities or research. There is a lack of research has been undertaken into the level of understandings of sustainability among craftspeople. Furthermore, most of them are unaware of the relationship between sustainability and cultural heritage. The sustainability concept in Malaysia often discussed within the environmental paradigm. There is a potential for sustainable design strategy implementation with collaboration between designer and craftspeople. The research attempts to fill this gap. It aims to identify the sustainability awareness level among craftspeople and to promote sustainable development in broader perspectives. This research suffers
several limitations and one of them is it concentrates only on Malay traditional craft stakeholders. The findings are limited to case studies in several areas in Malaysia, thus generalising the results is not possible at this stage. This research will give a significant insight towards current understanding of sustainable development concept in cultural heritage and how they can contribute towards sustainable culture. It can help to identify the potential of the sustainable design strategy that can implement at social, practical or personal level. Accordingly, this paper calls for further discussion on crafts personnel role in achieving sustainable development and on the craftspeople interpretation of sustainable development in general.
Metadata
Download

Text
34126.pdf
Download (429kB)
ID Number
34126
Indexing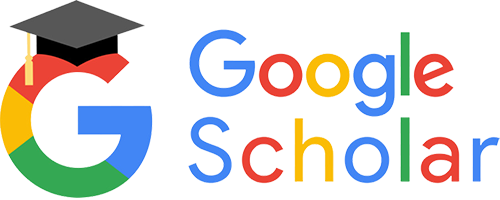 Statistic