Md. Shahid, Khairiyah
and
Abd. Samad, Suhaimi
and
Ahmad, Nasyrah
(2010)
Social safety net for disabled community: an overview to Malaysian system / Khairiyah Md. Shahid...[et al.].
In: ICOPS 2010 : International Conference on Public Polices & Social Sciences : E-Proceedings, 26 to 27 May 2010, SP Inn Hotel, Sungai Petani Kedah, Malaysia.
Abstract
This paper is prepared to address the issues pertaining to disabled community in Malaysia. Throughout the world,cdisabled people are among the least privileged and most vulnerable. The International Labour Organization (ILO)chas been concerned with the development and the well being of all including those with disabilities. Many countriescare recognizing the special needs population's potentials as workers and contributors to society as well as theircrights to equal treatment and opportunity.(ILO 1994). Social equity is one of the three main principles for accountry's sustainable development. Social equity is achievable when a country fulfills the needs of everyonecincluding those of disabled people. Regards to Malaysian perspectives, lately there is an act was gazetted oncJanuary 24, 2008 and came into force on July 7, 2008. Although many commitments have been made to includecdisability and persons with disabilities in development, the gap between policy and practice continues. Apart fromcthat, although the scale and specificity of issues vary among countries,it is noteworthy that gaps in coverage affectcnot only the developing country. People with disabilities constitute a large group of the poorest, more than one ofcsix in the least developed countries. The risk of becoming disabled is greater when they are poor, and poverty oftenclead to disability. All over the world, people with disabilities are made invisible, they are forgotten and verlooked in most contexts although so many acts and regulations had been implemented . The social security programs in Malaysia especially related to "disabled community" need to be carried out effectively by looking at the main objectives which is to provide a better safety social net as well as ensuring that adequate protection is available for this group under the programs. The regulatory enforcement and uniformity of implementation need to be taken into consideration in explaining the success of the policy. Reference to secondary data is the main sources in preparing this article. Records, statistics reports, articles and proceedings are referred to provide substantial justifications of findings. Some recommendations are highlighted in this paper suggesting ways in strengthening the social safety net and implementation in Malaysia mainly towards the disabled community by looking into the role played by government as well as role of second and third sector.
Metadata
Download

Text
33363.pdf
Download (400kB)
ID Number
33363
Indexing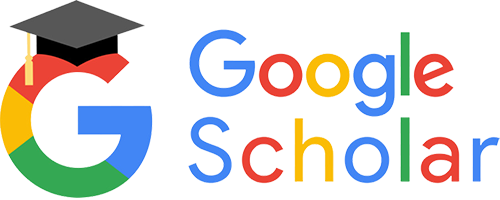 Statistic