Ahmad, Mohamad Zabidi and Mohd Yusof, Rosylin and Mazlan, Ahmad Rizal (2020) Issues on Interbank Commodity Murabaha (CM) for liquidity management in Malaysia / Mohamad Zabidi Ahmad, Rosylin Mohd Yusof and Ahmad Rizal Mazlan. Journal of Emerging Economies & Islamic Research, 8 (2). pp. 1-15. ISSN 2289-2559 (In Press)
Abstract
Purpose: The objective of this research is to highlight issues and review the Interbank Commodity Murabahah (CM) practice as a tool of liquidity requirement from both the Shariah and industry's operational perspectives. Accordingly, this study seeks to analyze the structure and mechanism of CM as an instrument to meet the liquidity need of Islamic financial institutions and provides an opportunity for investments. In doing so, the paper seeks to review issues related to Shariah and operations in Islamic banking.
Design/methodology/approach: By interviewing with Treasurers, Shariah Scholars and funding dealers of Islamic banks in Malaysia, the study evaluates reassessment on CM practices and operational issues concerning risk and compliance. The study focuses on the Islamic Treasury Division of Islamic banks in Malaysia.
Findings: The findings of the study suggest that the two most significant issues in Islamic liquidity management of Islamic banks in Malaysia are i) resembling interest ii) nature of trade-ability iii) structure of CM iv) the timing the transaction to be completed and v) the real brokerage cost involved in adopting the CM transactions.
Research limitations/implications: The research proposes risk mitigation and enhanced Shariah compliance frameworks such as straight-through processing (STP) and commodity broker's standard guideline for Islamic banks to adopt CM practices.
Practical implications: This study provides direction and guidance to the Islamic Commercial Banks, Commodity Brokers and regulator (BNM) involved in the banking system to reflect upon the importance to understand the issues and limitation of CM. By highlighting the importance of efficiency in terms of time and cost-saving together with Shariah issues, Islamic banks can design policies to enhance efficiency in order to either decide to maintain the adoption of CMP or to consider the proposed alternative.
Social implications: Understanding the Shariah compliance and operational issues will enhance the integrity of Islamic banks, which is consistent with the Key Economic Growth Area of making Malaysia as International Islamic Financial Hub 2.0.
Metadata
Download

Text
AJ_MOHAMAD ZABIDI AHMAD JEEIR B 20.pdf
Download (729kB)
ID Number
32099
Indexing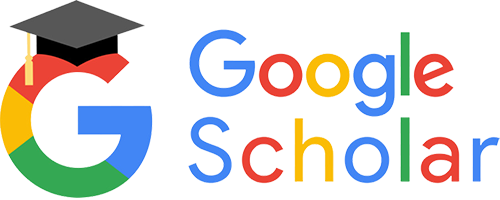 |
Statistic