Universiti Teknologi MARA Sarawak, .
(2020)
79th Issue Info Kampus UiTM Sarawak Bulletin/ Universiti Teknologi MARA Sarawak.
Bulletin. Universiti Teknologi Mara Cawangan Sarawak, Sarawak.
Abstract
At the local front, we have been instrumental in organising the Sarawak Invention, Innovation 8< Design Exposition (SIIDEx) for the last three years. SIIDEx 2019, an initiative undertaken by the Ministry of Education Science and Technological Research (MESTR) Sarawak in collaboration with Universiti Teknologi MARA (UiTM) Sarawak Branch, Sarawak Multimedia Authority (SMA) and Sarawak State Education Department (JPNS) was a huge success. It is hoped that these annual SIIDEx initiatives could help nurture and propagate the innovation culture and greater interest in STEM activities in Sarawak especially among school children. Last year, UiTM Sarawak helped contribute to the state's growing tourist industry when it organized two Certificate in Park Guide courses in Miri and Kuching to prepare potential or practising unlicensed park guides for their Park Guide licence. As a show of continuous support for our Chief Minister's initiative to promote Sarawak as the Food Basket of Asia, UiTM Sarawak is gearing her expertise and resources towards developing and managing Smart Farming programmes involving the use of drones and sophisticated sensory devices. We are fortunate to have strong support from the Sarawak Multimedia Authority (SMA) with regard to budget allocation, research and training. We also stand proud to be the only university in the state to have a Big Data Lab.Our students are always at the very heart of what we do in UiTM. To ensure that our graduates remain competitive and employable in the local and global job market, continuous efforts at improving the quality of teaching and learning through periodic curriculum evaluation, review of instructional design and introduction of self-directed learning methods such as Blended Learning have been implemented in recent years. UiTM Sarawak has been doing its best to prepare her students not just on knowledge of their subject matter but also on core soft skills such as social and communication skill, leadership, critical thinking and problem-solving skills.
We also conduct continuous review exercises and short courses through our faculties and units of expertise. Our Sports Science programme for instance, conducts short training courses open to any individuals who wish to go into coaching and refereeing or even those who may be interested to work with the Sarawak State Sports Council (MSNS) and other sports bodies. A community-based Innovation and Entrepreneurship programme called Program Pemerkasaan Komuniti was held in Beting Maro from 31 January to February this year was yet another significant chapter in UiTM Sarawak's community involvement and corporate Social responsibility. Led by our team of dedicated and able lecturers and students from the Faculty of Arts and Design, the 3-day programme aimed at nurturing and consolidating the creative energy and competitive spirit of the local populace in business innovation, effective packaging and marketing of their handicrafts and food products.
Metadata
Download

Text
Bul_Info Kampus Jun isu 79 Q 20.pdf
Download (20MB)
ID Number
31890
Indexing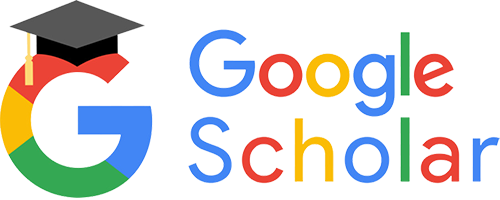 Statistic